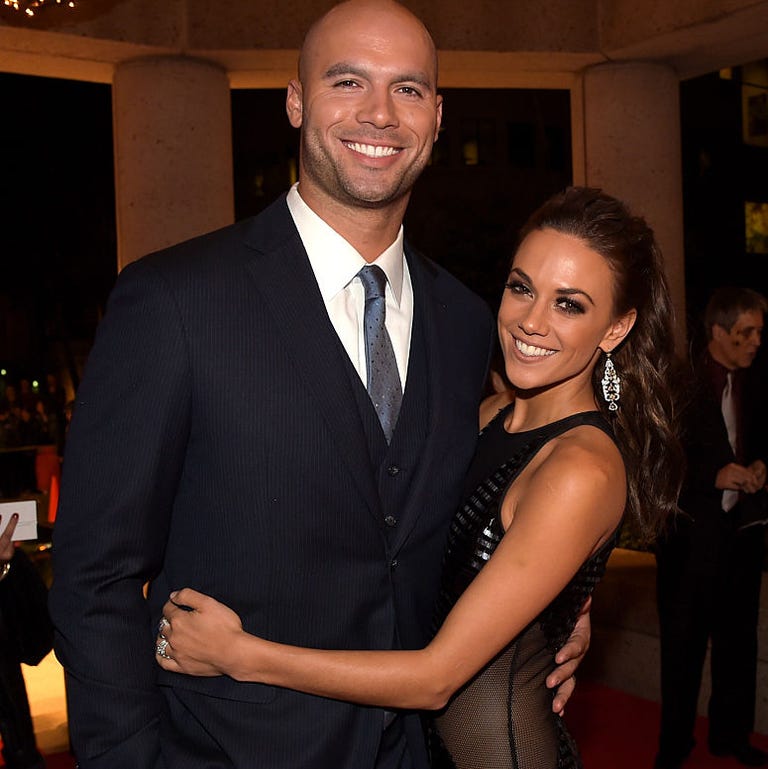 Jana Kramer has been very candid about how crappy it was when her husband Mike Caussin cheated on her two years ago—and how much it still impacts their relationship to this day. And now, Mike is joining in on the full-fledged-honesty bandwagon.
In a new episode of her podcast, Whine Down with Jana Kramer, the couple openly discussed their sex life (yes, really.)
Have you listened to episode 4 yet?!?!? #sextalk #whinedown #podcast
A post shared by Jana Kramer (@kramergirl) on
At one point, the country singer told the former NFL player that she feels insecure sometimes because of his history of cheating:
Jana also said that the usually feels "rejected" by her husband if he doesn't want to have sex, and things can spiral from there. "It's not saying you don't think I'm pretty or you don't want to have sex with me," she explained. "But, you know when infidelity does play a part, that's what affects our sex life and I get upset, you get upset."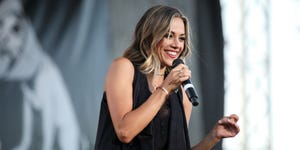 The backstory, in case you're not familiar with it: Only a year after the couple got married and seven months after they had their daughter Jolie Rae, Us Weekly reported that the couple went on a break because Mike cheated on Jana multiple times.
In 2016, Mike went to rehab to treat a sex addiction, according to People, and the couple eventually got back together. Still, Jana has made it clear that it's been hard to move forward. "We're still working on it. We're still fighting. It's a process but, you know, as long as two people continue to work, then hopefully it works out," she told Us Weekly in early May.
It ain't always pretty….It hurts like hell sometimes…..but it's a love worth fighting for. We have never talked about it together until now. Mike is a guest on my podcast Whine Down this episode. Listen in to where we are at now…. @iheartradio link in bio.
A post shared by Jana Kramer (@kramergirl) on
Mike was also really candid in the podcast about how important it is for the couple to talk about their feelings. "I think in general, especially when there is infidelity involved, communication is key," he said. "I think you and I have slowly gotten better at communicating…I feel passive-aggressiveness in the sense that you're waiting for me [to come to you for sex] but there hasn't been any talk about it and then I get in my head."
Jana then said: "Because I want to feel chosen. Part of me is like, 'You left me, so choose me. Jump on me.'"
Jana and Mike just celebrated their three-year wedding anniversary, and Jana posted photos from their wedding on Instagram along with the caption, "For better or for worse…. I love you babe…. Happy 3 years."
For better or for worse…. I love you babe…. Happy 3 years ;). #loveispatient #loveiskind #loveforgivesall
A post shared by Jana Kramer (@kramergirl) on
While it's been a rocky road, if the two keep up their honest communication, they'll be on track for an even stronger relationship.
Source: Read Full Article