New study results posted to the medRxiv* preprint server found that COVID vaccine boosters increase immunity by enhancing T cell immune memory. In the face of the severe acute respiratory syndrome coronavirus 2 (SARS‑CoV‑2) Omicron variant, vaccinated people who had received a third booster shot maintained high T cell responses than people with naturally acquired immunity or vaccine-induced immunity from two doses of the SARS‑CoV‑2 vaccine.
Study: Resilient T cell responses to B.1.1.529 (Omicron) SARS-CoV-2 variant. Image Credit: Kateryna Kon / Shutterstock
The researchers write:
"Overall, our findings highlight the resilience of T cell responses generated in response to a pre-Omicron infection and/or to Wuhan-derived spike protein-based vaccines in the face of the B1.1.529 Omicron variant, particularly as measured by the IFN-γ production, which was by far the largest component of the antiviral T cell response."
How they did it
The researchers recruited 215 vaccinated individuals with two doses of the mRNA vaccine and 25 with a complete vaccination regimen plus a booster. A separate group included 60 individuals with immunity after infection, and another had 45 individuals who were previously infected and later vaccinated. The control group collected blood samples from 32 healthy individuals before September 2019.
All participants were either younger than 50 or older than 55. They excluded participants between 50 and 55.
T cells maintain functional responses when exposed to Omicron
Blood samples were taken to measure T cell effector cytokine responses towards an ancestral SARS-CoV-2 spike protein versus the recent Omicron variant.
Vaccinated individuals had a 5-fold increase in T cell responses against the spike protein compared to the T cell response exhibited by the control group (pre-pandemic). The control group showed little cross-reactive responses.
T cell response, specifically the number of IFN-γ SFU, between the ancestral SARS-CoV-2 spike protein was equal to those against Omicron. However, there was a decrease in the number of IL-2 SFU against Omicron. The researchers observed a 16.8% reduction compared to the ancestral strain.
They next looked at the number of polyfunctional T cells when faced with SARS-CoV-2 variants. There was a decrease in IFN-γ IL-2 double-positive cells, but not in IFN-γ GrB double-positive cells. In contrast, triple positive (IFN-γ, IL2, GrB) cells were reduced when encountered with Omicron. Based on the findings, the researchers conclude that decreases in T cell immunity from Omicron are negligible and that T cells still maintain their functional responses.
Robust SARS-CoV-2 specific T cells responses in immunized individuals A) 106 PBMCs per well were stimulated with Spike peptide pools from USA-WA1/2020) and B.1.1.529 (Omicron) cultured for 42h in pre-coated IFN-γ, IL-2 and GrB FLUORISpot plates. Both peptide pools induced responses of all three cytokines compared to unstimulated wells. B) Ag-specific ELISpot numbers were calculated by subtracting the unstimulated wells of each participant from the peptide stimulated wells. All immunized subjects (post-infection and vaccinated) were pooled together (N=326). Omicron peptide pool induced equal IFN-γ and GrB response compared to USA-WA1/2020 but lower IL-2. C) Number of polyfunctional IFN-γ+IL-2+ cells but not IFN-γ+GrB+ cells was reduced after stimulation with Omicron spike peptide pool. D) Triple positive IFN-γ+IL-2+GrB+ were also reduced following stimulation with Omicron peptides. Data presented as mean ± standard error of the mean. Two-tailed Wilcoxon rank test. For all statistical differences *p<0.05, **p<0.01, ***p<0.001. ****p<0.0001.
T cell responses between vaccinated individuals with and without a booster
When measuring T cell responses between immunized individuals, the researchers found significantly lower numbers of IFN-γ SFU in individuals with two mRNA vaccine doses compared to all other groups.
In addition, the number of IL-2 SFU, double-positive, and triple positive SFU was reduced in the two-dose vaccine group when exposed to peptides from the ancestral SARS-CoV-2 strain.
Fully vaccinated individuals with a booster had the highest amount of polyfunctional triple-positive T cells when faced against Omicron, suggesting boosters enhance the immune response by increasing the number of T cells.
"Jointly, these results imply that two doses of mRNA vaccine-induced sub-maximal T cell immunity and that at least three doses are required to achieve the same level of antigen-specific T cells found in post-infection subjects," wrote the research team.
Serum samples from vaccinated individuals exposed to SARS-CoV-2 spike protein showed more CD4 helper T cells than cytotoxic CD8 T cells upregulated CD137 and OX-40. Since CD4+ helper T cells made up a majority of the T cell response against IL-17a and IL-4 in the two-dose vaccinated group. Results showed a decrease in IL-17a and IL-4 when exposed to Omicron. However, this may be a positive finding, as the researchers explained that Th17 and Th2 responses would be counterproductive against viral infection.
Pooling together all vaccinated individuals, the researchers also found that people vaccinated using Moderna's vaccine showed a higher number of IL-2+ SFU cells in response to the ancestral SARS-CoV-2 strain and Omicron than people immunized with the Pfizer-BioNTech vaccine.
Changes in T cell responses because of age were minimal. However, the researchers detected a small but measurable correlation between IL-2 responses with age. Older age was mildly associated with lower IL-2 levels. The results indicate that age is not a significant influencer for developing T cell responses after vaccination or a booster dose.
*Important Notice
medRxiv publishes preliminary scientific reports that are not peer-reviewed and, therefore, should not be regarded as conclusive, guide clinical practice/health-related behavior, or treated as established information.
Journal reference:
Jergovic M, et al. (2022). Resilient T cell responses to B.1.1.529 (Omicron) SARS-CoV-2 variant. medRxiv. Doi: https://doi.org/10.1101/2022.01.16.22269361, https://www.medrxiv.org/content/10.1101/2022.01.16.22269361v1
Posted in: Medical Science News | Medical Research News | Disease/Infection News
Tags: Antigen, Blood, CD4, Cell, Coronavirus, Coronavirus Disease COVID-19, Cytokine, Cytokines, Immune Response, immunity, Omicron, Pandemic, Peptides, Protein, Research, Respiratory, SARS, SARS-CoV-2, Severe Acute Respiratory, Severe Acute Respiratory Syndrome, Spike Protein, Syndrome, Vaccine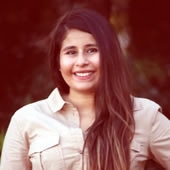 Written by
Jocelyn Solis-Moreira
Jocelyn Solis-Moreira graduated with a Bachelor's in Integrative Neuroscience, where she then pursued graduate research looking at the long-term effects of adolescent binge drinking on the brain's neurochemistry in adulthood.
Source: Read Full Article