We all at some point in time fantasize about having the perfect body, a great immune system, good health, and the ability to live to 200. Sadly, not all things go as planned, and sickness being the killjoy it simply doesn't discriminate. It happens to even the most iconic of us. But like there's always dawn at the end of every night, these well-loved celebrities are burdened with chronic illness. However, they also serve as living proof that you can live a happy, healthy life in spite of your circumstances. Never give up, live life to the fullest.
Toni Braxton – Lupus
Toni Michele Braxton is an R&B singer/songwriter, pianist, musician, record producer, actress, television personality, and philanthropist. She has won six Grammy Awards, seven American Music Awards, and nine Billboard Music Awards and has sold over 66 million records worldwide. But she was diagnosed with Lupus and APS at the young age of 15, a disease which had already claimed the life of her uncle. Systemic lupus erythematosus, often abbreviated as SLE or lupus, is a systemic autoimmune disease that can affect any part of the body.
Morgan Freeman – Fibromyalgia
He may be getting old, but Morgan Freeman seems to still have the energy of a man decades younger. Sadly, his advanced years have brought on a diagnosis of fibromyalgia. Fibromyalgia causes Freeman to suffer chronic pain in his joints, but that hasn't stopped him from giving epic screen performances.
Kristen Chenoweth – Asthma
Chenoweth has been singing out tunes for years with the surprisingly big voice that comes from her small body. Though she has been battling asthma for 10 years now, she still hits the high notes with ease and finesse.
Selena Gomez – Lupus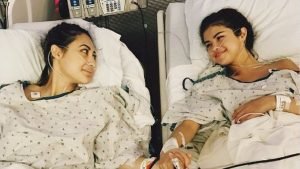 Selena Gomez is a famous actress and singer. Since appearing in the Disney series "Wizards of Waverly Place," Selena Gomez's path in the realm of acting has obviously been an upward climb. Her sweet voice and snappy tunes have made her one of the world's most popular vocalists.
Unfortunately, lupus has taken over her body. It is an autoimmune disease which causes the immune system of the body to attack other healthy organs and tissues. Recently, her friend donated her kidney to save Selena's life and we just can't get over that.
Charlie Sheen – HIV
This man has made us smile for years. His role in the popular TV show Two and a Half Men won him many awards. He sort of portrayed himself in the hit TV series having the same on-screen name, wealth, and an uncontrollable desire for alcohol and women.
He's currently battling HIV, but like other HIV survivors out there, he is intent on continuing his life and perhaps pondering his actions.
Pink – Asthma
In the late 90s and mid-2000s, the mesmerizing Pink hit world spotlight with her powerful voice that complements her energy driven songs perfectly. She later revealed to our shock that she has had asthma since she was little. It comes as a surprise that her asthma never obstructed her energetic performances in front of huge crowds over and over again. However, she keeps it under control thanks to her special fitness routine.
Shakira – Toxoplasmosis
The Colombian singer is one of the many who's on top of the popularity pyramid. And there are no songs of hers that are not a hit in clubs or parties around the world. However, not everything is all cupcakes and rainbows for Shakira, as she has an illness that has been diagnosed for years now called toxoplasmosis.
It's said to be an infection caused by a parasite which is contracted through cats or uncooked meat, and it causes swollen lymph nodes. Scary, but still she stands strong as a fighter, never giving up like the theme song in Zootopia – I Won't Give Up.
Hugh Jackman – Skin Cancer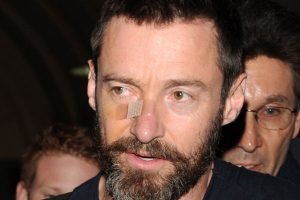 Numerous magazines have rated the actor who plays the role of Wolverine in the Marvel movies as the most handsome man on the planet, with a body and beard that make girls swoon. Unfortunately, he has the incurable disease of skin cancer, which is said to be deadly at times.
But, like his movies have shown, that hasn't stopped him from living his life to the fullest. If you don't want to suffer the same fate, make sure you take good care of your skin.
Pamela Anderson – Hepatitis C
Amid the 80s and 90s, there was a woman who became the fantasy of numerous men around the globe. We're talking about Pamela Anderson. The star of the famous TV series "Baywatch" had a stunning body and a face that made everybody fall at her feet.
It was recently revealed that she battles Hepatitis C, which causes high fever, tiredness, and severe stomach upset. But that hasn't daunted her spirit nor acting career so far.
Source: Read Full Article