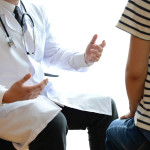 As you get older your health care needs will change. Your teen years are a good time to talk with your health care provider (HCP) about whether you need to transfer your health care to an adult doctor, physicians assistant, nurse practitioner, or if your health care can continue to be managed by your family doctor. This doesn't mean that your pediatrician (a doctor who cares for children and teens) doesn't care about you anymore; it just means that now that you are closer to being an adult, and you'll need to have an HCP who focuses on treating adults rather than children. It's normal to feel uncomfortable about this change at first. After all, you've probably known your pediatrician for most of your life.
What are transitions?
Transitions are times when changes in your life occur. Moving toward adulthood is a time of major transitions.
During this time you will likely:
Take on new challenges
Do more things on your own
Have more choices
Gain a new sense of freedom and independence
Take on more responsibility
Who can help me plan my transition to adult health care?
Your pediatrician or other health care provider
Your social worker or clinic nurse
The transition nurse coordinator
Your parent(s) or guardian(s)
An older sibling or relative
A friend who has been through the same process
Transitions are a part of growing up. They can be fun, exciting, and rewarding, but they also take a lot of planning.
Steps to take toward transition:
By age 13 or 14, you should:
Learn about your health condition(s) and any special health care needs
Learn about health care transitions and how they will affect you as you grow older
Make a list of things you need to stay healthy
By age 15 or 16, you should:
Start working on managing your health care
Make your own medical appointments and keep track of them
Write down questions that you have for your health care provider
Spend time alone with your HCP and any ask questions you may have
By age 17 or 18, you should:
Work on managing your health care
Learn about your health insurance coverage
Explore options for adult health care – both primary and specialty care
Establish a support system (family, friends, teachers)
Register to vote
By age 21 (and older), you should:
Focus on adult needs, such as independent living, employment, relationships, and finances
Know what type of provider you want to transfer your health care to in an adult setting
Actively work with your health care team to ensure that you receive optimal care
Update your insurance information
When should I transfer my care to an adult provider?
When your medical needs are better handled by an adult HCP in a clinic or other setting that serves adults, usually around age 21 or 22
When you and your current HCP decide the time is right
How do I pick a new health care provider?
Ask your pediatrician for a referral to an adult provider
Check the health care providers listed under your parent(s) or guardian(s) health insurance policy
Meet with your new HCP to see if he/she is a good match for you
What can I do to make my transition to adult health care easy?
Learn about your health insurance and the coverage you have.
Know what your health care needs are and how to explain them to another adult.
Know the phone numbers of your health care providers and specialists.
Make a list of your medical conditions, if you've had surgery (include dates if you can remember and the reason for the surgery), and if you have spent time in the hospital for any other reason. Be sure to write down when and what you were treated for.
Make a list of any medications you take on a regular basis. Include prescription medicine as well as any over-the-counter medication (be sure to write down why you take the medicine and for what symptoms).
Find out if you have any allergies to medications or food.
Keep your own personal record of your medical conditions, medications and allergies.
Know how to get a copy of your medical records from your previous providers. Your new health care provider will need them before your first appointment.
Keep your medical appointments so you will stay healthy.
Transitioning from a teen to an adult takes planning. Soon you will need adult centered care that can focus on meeting the variety of needs adults have. The people who know you at your health care facility will help you when the time comes to transfer care to adult health care providers. They want to make sure you are getting the services and treatment that are best for you.
Ask yourself the following questions to see how close you are to managing your own health care.
How well do I manage my own health care?
I know the name of my condition; can explain my special health care needs, and can tell you about my health status.
I know who to call in the event of an emergency.
I ask questions during my medical appointments.
I respond to questions from my health care providers.
I know what kind of medical insurance I have.
I know the names of all my medications and what they're for.
I know how to get my prescriptions refilled.
I know where to find my medical records.
I have talked about the use of tobacco, alcohol, and drugs with my provider.
I have discussed sexuality issues with my health care provider.
I know how to schedule a medical appointment.
I keep a schedule of my medical appointments on a calendar.
I can go to my medical appointments by myself.
If you checked 11-15 sentences: Super! You are already taking on adult responsibilities. You are ready to transition your health care and should talk to your HCP's about a transition plan.
If you checked 6-10 sentences: You are on your way! You are actively taking on many responsibilities in your health care. Pick a few more responsibilities from the checklist to do before your next appointment. Also, start talking about transitions with your HCP's.
If you checked 5 or less sentences: Now is a good time to start taking on more responsibility for your health care. Pick one new responsibility from the checklist and practice it at your next appointment. If you need help, ask a friend, parent, nurse, social worker, or health care provider.
Additional Resources:
For more information and resources to help you with the transition, visit gottransition.org.
Source: Read Full Article