You can hate on millennials all you want, but there's at least one area where they have older guys beat.
They may be lacking in social skills and have weaker handshakes, but millennials know how to get down with themselves. A recent survey found that 57 percent of people aged 18-24 masturbate weekly, which is apparently higher than any other age group.
Developed by the sex toy company Tenga, the 2018 Global Self-Pleasure Report is the world' largest survey on masturbation; it uses data from 13,000 respondents aged 18-74 in 18 different countries. In addition to millennials' masturbation habits, the survey produced some interesting findings on solo sex worldwide.
What percentage of men and women masturbate?
In America, 92 percent of men and 76 percent of women say they do it. In the U.K., those numbers are 96 and 78 percent; and in Germany, they're 93 and 76 percent. What's holding us back, America? Masturbation has plenty of benefits, including boosting your mood, helping you last longer, and even preventing prostate cancer. As long as jerking off isn't interfering with your everyday life, you're free to do it as much as you want.
Though lots of people masturbate, many aren't so keen on talking about it with their partners. According to the survey, "only 18 percent of respondents in the United States, 15 percent in the United Kingdom and 11 percent in Germany feel it is important to talk about masturbation with people they are close with."
Listen, guys: Communication is key to a healthy relationship. Once you master talking about masturbation, you can even try doing it with a partner.
How do people feel about sex toys?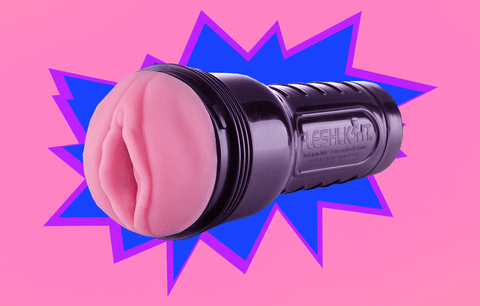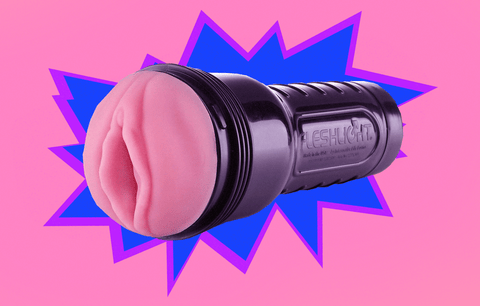 Fleshlight
According to the survey, 86 percent of men who've used sex toys say they improve their masturbation experience. In the U.S., 53 percent of guys say they'd be open to using one on themselves.
Sure, it's worth noting that these stats were put together by a sex toy company. But if you're looking for a gadget to spice up your next solo sesh, check out some of our top picks here.
Source: Read Full Article