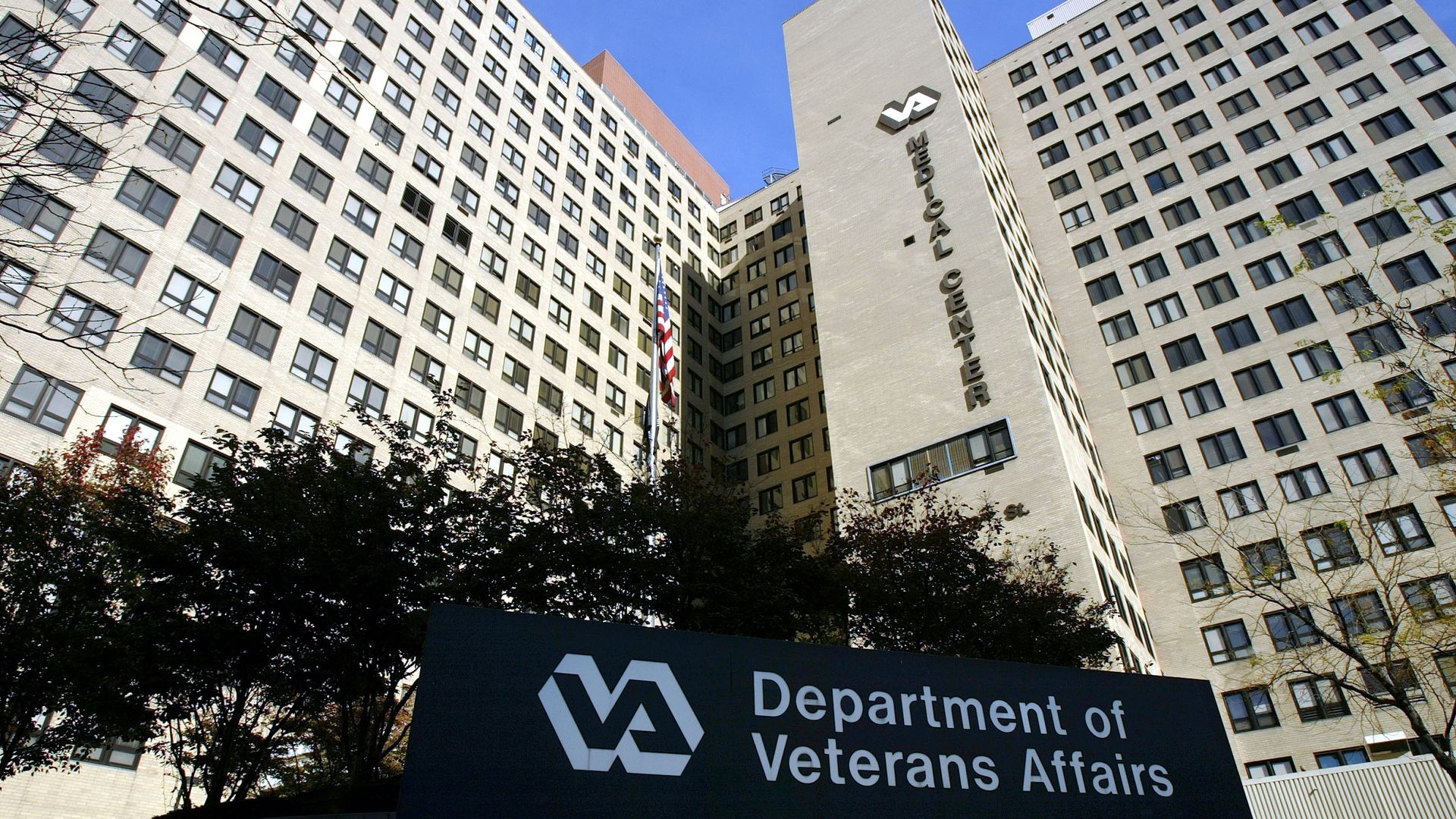 Photo: Spencer Platt/Getty Images
The Veterans Health Administration said Monday that it intends to pay for a $26,500-a-year experimental Alzheimer's drug that the Centers for Medicare and Medicaid Services has to date declined to cover.
The big picture: Eisai's Leqembi received accelerated approval from the FDA earlier this year after data suggested that it could slow the progression of the disease. However, Medicare administrators said they need to evaluate more data before deciding whether to change coverage guidelines for the drug and others in its class.
CMS currently limits its coverage to patients enrolled in clinical trials or CMS-approved comparative studies.
State of play: The VA will offer coverage to veterans living with early stages of Alzheimer's disease that meet the agency's criteria to take the medication, as well as conditions on Leqembi's label.
An Eisai spokesperson told Axios that it is "difficult" to estimate how many veterans are living with the early stages of the disease" but the company estimates 80-90% of veterans who meet the criteria will be eligible for the treatment.
Don't forget: Leqembi — which Eisai developed alongside Biogen — is the second Alzheimer's drug to receive FDA approval, following the agency's controversial approval of Biogen's Aduhelm.
An FDA expert panel had initially recommended against approving Aduhelm, but the agency's decision to push it through the accelerated approval process anyhow triggered intense scrutiny.
What we're watching: The FDA is in the process of considering whether to grant traditional approval to Leqembi, and a decision could come by early July.
Source: Read Full Article