Viagra might be the most recognizable treatment for erectile dysfunction, but a new treatment might just dethrone the little blue pill.
Danish researchers developed a shot that uses stem cells to help guys with erectile dysfunction, the UK-based newspaper The Times reported. Aimed at prostate cancer patients who had trouble maintaining erections after their prostate glands were removed, the treatment successfully restored sexual function in a small-scale study on eight men. The lead researcher suggested it even made guys' penises bigger — which is currently beyond Viagra's capabilities.
The team is still waiting for results from 12 more men, but they believe their treatment could be a viable option for anyone suffering from E.D.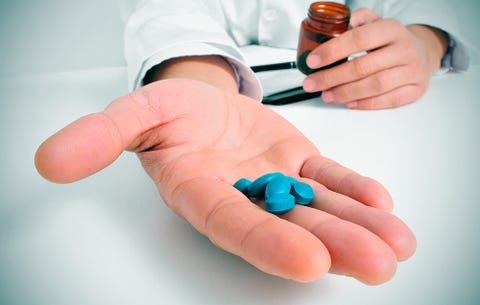 Getty Images
So, how does this treatment work?
First, doctors extract fat cells from a patient's belly. Then they use a machine to isolate stem cells from the fat, and inject them into the base of the penis.
Dr. Soren Sheikh, director of the Danish Centre for Regenerative Medicine, explained to The Times that patients who have their prostate glands removed due to cancer often have nerves and blood vessel damage in their penis, which leads to shrinkage.
"Stem cell injections can reverse this and restore full function," he told the paper.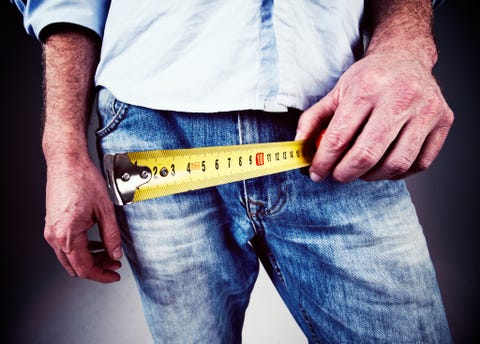 Getty Images
As of now, it's unclear whether the stem cell treatment actually increased guys' length, or simply made their penises look bigger. (The full study isn't published yet — Sheikh will present his research at the European Society for Human Reproduction and Embryology meeting in July 2018.)
As one expert previously explained to MensHealth.com, stem cells improve the body's ability to heal. They may boost the appearance of a patient's penis, but not its size.
"Stem cells aren't particularly useful for adding volume or length to an area," Dr. Darren Smith, a surgeon at Rapaport Plastic Surgery, said in January, when the internet was abuzz with news of a stem cell penis enhancement procedure. (Here are some ways you can actually make your penis bigger.)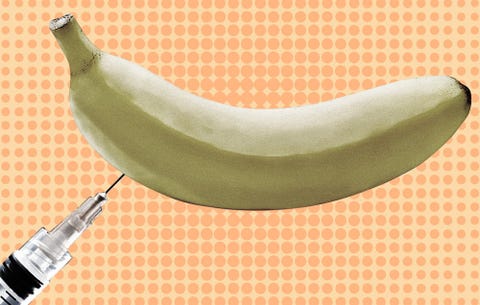 Getty Images
So far, this latest treatment has reportedly improved patients' function for more than a year. However, it's still in the early stages of development, and larger trials looking at long-term success — as well as populations outside of cancer patients — are needed.
E.D. is a common issue. According to the Cleveland Clinic, it will impact about 40 percent of guys by the time they're 40, and nearly 70 percent of men by the time they're 70. If this new treatment proves safe and effective, it could help millions of guys.
"These trials look good, but there is still a way to go," Sheikh said.
Source: Read Full Article