In a recent study published in the journal Brain, Behavior, & Immunity – Health, researchers conducted a prospective population survey, functional brain imaging, and a cognitive task performance test to determine whether a history of symptomatic coronavirus disease 2019 (COVID-19) was associated with psychiatric and neurocognitive symptoms.
Background
A growing body of evidence indicates that severe acute respiratory syndrome coronavirus 2 (SARS-CoV-2), like some other viruses, causes changes in the network, cellular, and molecular levels of the brain. Reduced cognitive function and ability to perform cognitive tasks and alterations in the parameters of brain structure have been reported after symptomatic COVID-19. Cognitive symptoms have also been prevalent among individuals experiencing post-COVID-19 syndrome or post-acute sequelae of COVID-19 (PASC).
The underlying mechanisms proposed for the cognitive dysfunction associated with COVID-19 include thrombosis, cytokine storm, vascular damage, and megakaryocyte invasion. Psychiatric symptoms and disorders such as depression, anxiety, and agitation were also linked to severe manifestations of COVID-19. However, the specific cognitive functions through which the brain mediates the emerging psychiatric symptoms after severe COVID-19 remain unclear.
About the study
In the present study, the researchers used a series of cognitive tasks involving the processing of information and executive function, and decisions making and employed functional near-infrared spectroscopy to determine the task-related functional activation. Functional near-infrared spectroscopy is a suitable technique to study brain health in relation to COVID-19 as it can quantify the oxygen saturation in different parts of the brain related to functional activation. This property is especially useful as brain hypoxia is one of the mediational mechanisms proposed to explain the impact of respiratory viral infections on the brain.
The study included 120 vaccinated adults between 18 and 84 living in a university campus community, of whom 43.3% (52) reported a history of SARS-CoV-2 infection. The study comprised an hour-long laboratory session that each participant underwent, in which they performed cognitive tasks on a computer. At the same time, a mobile functional near-infrared spectroscopy brain imaging system was used to record the task-related activations in the lateral and medial prefrontal cortex of the brain.
The assessed measures included a history of COVID-19 based on a questionnaire that determined the infection history and severity of SARS-CoV-2 infections. The Flanker task measured executive function and associated behavioral inhibition, while decision-making was assessed using the delay discounting task. Additionally, a visual reaction time assessment to measure the speed of information processing was also conducted.
A 10-item scale from the Centers for Epidemiological Studies to assess depression, a seven-item scale to evaluate generalized anxiety disorder, and a three-item measure of agitation symptoms was used to investigate the psychiatric symptoms. Furthermore, self-reported sex, age, and ethnicity were used as demographic covariates and moderators in the analysis.
A prospective population survey was also conducted in which associations between severe SARS-CoV-2 infections and self-reported symptoms of depression, agitation, anxiety, and cognitive dysfunction for up to six months after recovery were analyzed.
Results
The results indicated that symptomatic COVID-19 was associated with the lower performance of cognitive tasks involving decision-making and executive function, with low scores in delay discounting and Flanker test scores, respectively. Older women experienced significantly stronger impacts on executive function, with the right superior front gyrus exhibiting task-related reductions in cerebral oxygenation.
Delay discounting was also amplified in individuals with a history of symptomatic COVID-19. Delay discounting tasks are associated with the orbitofrontal cortex. These findings are significant as this region of the brain is thought to be the primary neuroinvasion and neuroinflammation site of SARS-CoV-2.
Since these associations were observed in fully vaccinated individuals, a complete primary regimen of messenger ribonucleic acid (mRNA) COVID-19 vaccine does not grant sufficient protection against the cognitive impacts of SARS-CoV-2 infections involving the Delta and Omicron variants.
The findings from the prospective population-based survey reported that a history of symptomatic COVID-19 was associated with self-reported symptoms of cognitive dysfunction and psychiatric symptoms such as anxiety, agitation, and depression during a follow-up of up to six months.
Conclusions
Overall, the population-based survey and the cognitive task assessments indicated that symptomatic SARS-CoV-2 infections were linked to psychiatric symptoms and cognitive dysfunction. The cognitive impacts were also linked to lower task-related oxygenation levels in the prefrontal cortex of the brain. Executive function-related cognitive dysfunction was observed to be amplified in older women.
Journal reference:
Hall, P. A., Ayaz, H., Meng, G., Hudson, A., Sakib, M. N., Quah, A. C. K., Agar, T. K., Lee, J. A., Boudreau, C., & Fong, G. T. (2023). Neurocognitive and psychiatric symptoms following infection with COVID-19: Evidence from laboratory and population studies. Brain, Behavior, & Immunity – Health, 28, 100595. doi: https://doi.org/10.1016/j.bbih.2023.100595 https://www.sciencedirect.com/science/article/pii/S2666354623000091
Posted in: Medical Science News | Medical Research News | Disease/Infection News
Tags: Anxiety, Anxiety Disorder, Brain, Cognitive Function, Coronavirus, Coronavirus Disease COVID-19, Cortex, covid-19, Cytokine, Depression, Hypoxia, Imaging, immunity, Laboratory, Omicron, Oxygen, Respiratory, Ribonucleic Acid, SARS, SARS-CoV-2, Severe Acute Respiratory, Severe Acute Respiratory Syndrome, Spectroscopy, Syndrome, Thrombosis, Vaccine, Vascular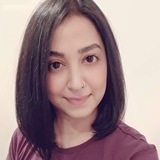 Written by
Dr. Chinta Sidharthan
Chinta Sidharthan is a writer based in Bangalore, India. Her academic background is in evolutionary biology and genetics, and she has extensive experience in scientific research, teaching, science writing, and herpetology. Chinta holds a Ph.D. in evolutionary biology from the Indian Institute of Science and is passionate about science education, writing, animals, wildlife, and conservation. For her doctoral research, she explored the origins and diversification of blindsnakes in India, as a part of which she did extensive fieldwork in the jungles of southern India. She has received the Canadian Governor General's bronze medal and Bangalore University gold medal for academic excellence and published her research in high-impact journals.
Source: Read Full Article