The prevalence of functional limitations (FLs) and of limitations in activities of daily living (ADL) among US adults aged 65 years and older was much lower in 2017 than it was a decade earlier, a new study suggests.
The proportion of older adults who reported FLs decreased from 27.3% in 2008 to 23.5% in 2017. The proportion of this population that reported ADL limitations declined from 12.1% to 9.6%.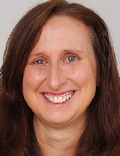 Dr Esme Fuller-Thomson
"There has never been a healthier time to be an older adult, and clinicians play an important role in supporting older adults to age in their homes and communities," study author Esme Fuller-Thomson, PhD, director of the University of Toronto's Institute for Life Course and Aging, told Medscape Medical News.
Her team was "surprised and delighted" by the findings, she said. "To put this into perspective, if the prevalence of disabilities had remained at the 2008 levels, an additional 1.27 million older Americans would have had trouble bathing or dressing themselves in 2017, and an additional 1.89 million older Americans would have had serious difficulty walking or climbing stairs."
Furthermore, contrary to stereotypes of older adults as frail and unable to live independently, "our findings indicate that 70% of Americans aged 85 and older can bathe and feed themselves without assistance." Therefore, she said, "Clinicians need to consider how best to support older adults to remain in their homes into their 80s and 90s."
The study was published online February 2 in the International Journal of Environmental Research and Public Health.
Education Is Key
The researchers conducted a secondary analysis of 10 consecutive waves (2008–2017) of the annual American Community Survey (ACS). They included data from approximately 5.4 million community-dwelling and institutionalized adults ages 65 years and older.
The survey question on ADLs was "Does this person have difficulty dressing or bathing?" The question on FLs was "Does this person have serious difficulty walking or climbing stairs?"
After adjustment for age, race, and sex, there was an 18% decline in risk for ADL limitations over the decade in the overall population. This percentage decline was similar for those aged 85 years and older (19%) and those aged 75-84 years (20%), with a more modest decline of 15% for those aged 65-74 years.
An analysis with additional adjustment for education, however, indicated that the decline in risk was 10% for the population overall. The decline in the 65- to 74-year-old age group in this analysis was 1% across the decade — a difference that was not statistically significant.
There was also a substantial and significant decline in the prevalence of FLs among the participants, from 27.3% in 2008 to 23.5% in 2017. After adjustment for sex, race, and age, the decline in FLs was 13% over the decade.
As was the case for ADLs, adjustments for education substantially decreased the decline in the odds of FLs to 4% per decade for the total older adult population, including a 2% increase in the odds of FLs for those aged 65-74 years, a 7% decline for those aged 75-84 years, and an 8% decline among those age 85 and older.
The improvements in disabilities were greater for women than for men. After adjustment for age and race, women's odds of experiencing ADL limitations decreased by 20% during the study period, compared with a 13% decrease for men. The odds of experiencing FLs decreased by 16% among women, compared with an 8% decrease among men.
Speculating on the role of education in attenuating the findings, the researchers noted that greater educational attainment is correlated with higher health literacy, and higher health literacy is associated with an increased level of participation in health-promoting behaviors and lower levels of disability.
Conversely, lower educational attainment is associated with smoking, hypertension, stroke, and diabetes, all of which are predictors of later-life disabilities.
One limitation of the study is that the ACS does not have data on the prevalence of lifetime exposure to various environmental factors, or on health behaviors and health conditions, all of which might influence the prevalence of FLs and ADL limitations.
Fuller-Thomson noted that her team recently published research on similar improvements in hearing problems, vision problems, and serious cognitive problems among older adults. Their current work includes investigations into the role of improvements in the prevalence of smoking and air pollutant levels and the phaseout of leaded gasoline in the 1970s.
Living Healthier, Longer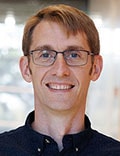 Dr Alan Cohen
Commenting on the findings for Medscape, Alan Cohen, PhD, associate professor in the Columbia Butler Aging Center and associate professor of environmental health sciences at Columbia University Mailman School of Public Health in New York City, said, "Many findings are pointing toward people living healthier [for] longer. What's encouraging is that there seems to be a compression of morbidity: it's not just that people are living longer, it's that they are not sicker during that lifetime. This isn't the proper analysis for it, but it's what the paper implies."
However, the idea is controversial, he noted, as an earlier analysis did not find a compression of morbidity.
He also noted that "the sample sizes are huge, and, paradoxically, this means that small effects due to slight biases in sampling, etc. can get magnified and seem highly significant."
Nevertheless, Cohen concluded, "Age doesn't mean what it used to mean, and we shouldn't be using age as a proxy for health status anyway. We need to treat patients as individuals, not as typical for their group, [and] start seeing older adults as fully functioning people, not writing them off as a collection of diseases and disabilities."
The research was conducted without external funding. Fuller-Thomson and Cohen reported no relevant financial relationships.
Int J Environ Res Public Health. Published online February 2, 2023. Full text
Follow Marilynn Larkin on Twitter: @MarilynnL.
For more news, follow Medscape on Facebook, Twitter, Instagram, YouTube, and LinkedIn
Source: Read Full Article