Study suggests concomitant antidepressant and statin use could prevent treatment discontinuation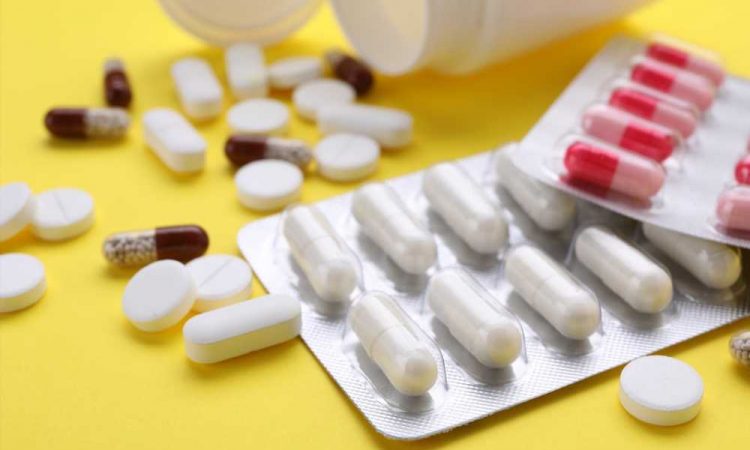 In a recent study published in BMC Medicine, researchers evaluate real-world acceptability, tolerability, and efficacy of concomitant antidepressant and statin treatment using data from QResearch, a large United Kingdom (UK) primary care database.
Background
There are over 350 million patients with clinical depression worldwide, a mood disorder that requires pharmacological interventions. Clinical guidelines recommend antidepressant treatments; however, nearly 50% of them do not respond to these treatments. Moreover, over 25% of people with depressive disorders discontinue antidepressant treatment.
Pre-clinical and clinical studies, including randomized clinical trials (RCTs), have examined the effects of antidepressants and found that statins are promising drugs to combine with conventional antidepressant medications.
A meta-analysis of placebo-controlled RCTs showed that concurrent statin and antidepressant use were more efficacious in participants with depression versus patients taking an antidepressant plus placebo, and this treatment markedly reduced depressive symptoms at two months.
Most clinical trials are adequately powered to assess the efficacy of drugs; however, those using small sample sizes and shorter follow-ups generate imprecise results for outcome measures other than drug efficacy, limiting the generalizability of these findings to clinical practice.
On the contrary, observational studies following similar methodological principles as clinical trials (e.g., having specified follow-up duration and data-analysis plan) can overcome these limitations and provide complementary evidence using randomized data.
About the study
In the current cohort study using observational design, researchers investigated anonymized electronic healthcare records (EHRs) of more than 35 million patients from 1,574 general practices (GPs) in England to identify patient groups receiving only antidepressants and statin+antidepressant treatment in the QResearch database.
All included patients were 18 to 100 years old, had registered with the GPs in the QResearch database between January 1998 and August 2020, and remained registered for at least a year. All of them were diagnosed with depressive disorder for the first time and had initiated treatment with an antidepressant.
The researchers assessed the effects of antidepressant treatment discontinuations on depressive symptoms at 2, 6, and 12 months post-discontinuation.
Discontinuation implied one of the following for a patient: i) over a 30-day gap between the termination and start of antidepressant prescription, considering the average prescription duration of 28-30 days; ii) switching to another antidepressant; or iii) a patient being prescribed an additional antidepressant, mood stabilizer or antipsychotic.
The outcomes of interest were the drug's acceptability, tolerability, and efficacy.
The researchers measured acceptability as the ratio of discontinuations (due to any cause) from initiation of antidepressant treatment, tolerability as the ratio of discontinuations from antidepressant treatment within 30 days from any adverse event, and efficacy outcomes as response, remission, and change in depression score, measured using the Patient Health Questionnaire (PHQ)-9.
The researchers performed unadjusted and adjusted analyses for each outcome, reporting results for full set (primary) and complete case (sensitivity) analyses, adjusting for several confounding variables, such as age, gender, and ethnicity, to name a few.
Further, they performed an intention-to-treat analysis (ITT) to explore all study outcomes. Furthermore, they used the 'vce(cluster clustvar)' function to account for within-group correlation for each GP (e.g., hospital, clinics) and computed odds ratios (ORs) for all dichotomous outcomes.
They also deduced mean differences (MDs) with 99% confidence intervals (99% CIs) for continuous outcomes.
Finally, the researchers performed a subgroup analysis on a subset of patients in the 65+ age group and a sensitivity analysis.
Results
The final cohort comprised 673,177 patients, of which 46,482 patients were receiving an antidepressant with statin and 626,335 were antidepressant-only.
These patients had moderate to severe depression, as reflected in average PHQ-9 scores of 17.09±4.95, and 85.7% of them received selective serotonin reuptake inhibitors (SSRI), a distinct class of antidepressant drugs.
Regression analyses model adjusted for baseline differences between the two groups.
These differences suggested that the antidepressant + statin receiving group had more male patients (56.18% vs. 41.90%) who were older (mean age 67.1 years vs. 40.9 years), were taking other medications, and had more comorbidities, especially metabolic, neoplastic, and cardiovascular diseases.
Compared to the antidepressant-only group, they were also the least socioeconomically deprived and were more likely to have minor depression.
Lower all-cause discontinuation of antidepressant treatment in the group using antidepressant+statin showed higher acceptability compared to the antidepressant-only group at all time points. These results remained consistent even after adjusting for confounders.
On the contrary, tolerability was consistently poor in the antidepressant + statin group for both datasets in the unadjusted analyses. Moreover, primary analysis did not confirm this association, suggesting better tolerability for the antidepressant+statin treatment at two and six months.
Efficacy did not significantly vary across study groups.
Additional analyses confirmed that concurrent antidepressant + statin treatment was acceptable at all time points, had higher tolerability at two months, and comparable efficacy outcomes.
Conclusions
Overall, concomitant antidepressant and statin use in people with clinical depression was correlated to lower antidepressant treatment discontinuations. However, it did not enhance the efficacy of antidepressant medications.
Further studies are needed to clarify these observations. More importantly, clinicians should monitor adherence to antidepressant treatment, especially among those not taking concurrent medications such as statins.
Journal reference:
De Giorgi R, De Crescenzo F, Cowen PJ, et al. (2023). Real-world outcomes of concomitant antidepressant and statin use in primary care patients with depression: a population-based cohort study. BMC Med, 21, 424 (2023). doi:10.1186/s12916-023-03138-5. https://bmcmedicine.biomedcentral.com/articles/10.1186/s12916-023-03138-5
Posted in: Men's Health News | Medical Condition News | Women's Health News | Pharmaceutical News
Tags: Antidepressant, Antipsychotic, Clinical Depression, Depression, Depressive Disorder, Drugs, Efficacy, Healthcare, Hospital, Medicine, Mood Disorder, Placebo, Primary Care, Serotonin, Statin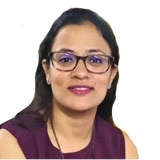 Written by
Neha Mathur
Neha is a digital marketing professional based in Gurugram, India. She has a Master's degree from the University of Rajasthan with a specialization in Biotechnology in 2008. She has experience in pre-clinical research as part of her research project in The Department of Toxicology at the prestigious Central Drug Research Institute (CDRI), Lucknow, India. She also holds a certification in C++ programming.