Researchers have identified two genes that may contribute to Raynaud phenomenon, a condition where blood vessels in the extremities constrict and limit blood flow.
Raynaud is a relatively common condition, affecting 2%-5% of the general population. Though Raynaud can be an annoyance for some, it can also cause severe pain and require medication.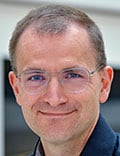 Maik Pietzner, PhD
These newly identified genes will hopefully lead to new therapeutic options, said Maik Pietzner, PhD, chair in health data modeling at Queen Mary University of London's Precision Healthcare University Research Institute (PHURI) and group leader in the Computational Medicine Group at the Berlin Institute of Health at Charité – Universitätsmedizin Berlin, Germany.
Pietzner led the research along with Claudia Langenberg, MD, PhD, director of PHURI.
The study was published October 12 in Nature Communications.
Largest Genomic Study of Raynaud to Date
Researchers looked through electronic medical records from the UK Biobank, a large-scale database that contains genetic and health information on half a million participants. They identified more than 5100 individuals with Raynaud, of which, 68% had primary Raynaud. These participants were compared with more than 439,000 controls who did not have Raynaud.
In a secondary analysis, the team also used health records from the Queen Mary University of London Genes & Health Study, which contains health information on individuals of South Asian ancestry.
The researchers identified two genes that are likely involved with Raynaud. The first, ADRA2A, encodes for the alpha-2A adrenergic receptor that can cause vasoconstriction of small blood vessels in response to stress hormones. Researchers have long suspected that this type of receptor could be involved with Raynaud, but there was debate over which receptor subtype was responsible.
"Our finding of alpha-2A receptors is quite interesting because the focus has always been on alpha-2C receptors," said Pietzner. "It's only a letter, but it's a massive difference in terms of biology and physiology," he said, and could be why therapies targeting 2C receptors have been ineffective.
The second strongest association was for the transcription factor IRX1. Less is known about this gene, but the data we do have suggest that it is involved with regulating the dilation of blood vessels, Pietzner noted.
"There might be balance between the ADRA2A finding being responsible for constriction and the IRX1 finding indirectly linked to the dilation of those vessels following constrictions. Having both may explain why these prolonged episodes of vasoconstriction lead to a loss of oxygen to the tissues," so they turn white and then blue, he said.
Because the Biobank cohort was European-centric, Pietzner and colleagues also identified 400 cases of Raynaud in British individuals of Bangladeshi and Pakistani ancestry and were able to replicate the association between IRX1 and Raynaud. Data on ADRA2A were unavailable.
The genes identified are associated with primary Raynaud. Secondary Raynaud is a rarer type of the condition that occurs along with autoimmune disorders, such as scleroderma, and is generally more severe.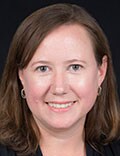 Laura Hummers, MD
It's long been suspected that Raynaud had some genetic component, because half of patients with Raynaud have another family member with the same condition, said Laura Hummers, MD, who co-directs the John Hopkins Scleroderma Center in Baltimore. She was not involved with the study.
"[The study] is the largest study of this kind that's been done," she said, and the first to show a potential mechanism behind this genetic association.
The main gene finding, ADRA2A, "points to a receptor on the cells that regulate the tone of these blood vessels," she continued. "It suggests maybe there's too many of these receptors or they're overly sensitive; something about them is different that makes patients more susceptible to these cold triggers. Knowing that is potentially really important, because it could give you a direct way to intervene, if true."
New Therapeutic Avenues
The first-line treatment for primary Raynaud is behavioral interventions, like maintaining body and extremity warmth and avoiding certain vasoconstricting drugs, said Kimberly Lakin, MD, a rheumatologist at the Hospital for Special Surgery in New York City, who not involved in the research. These drugs could include over-the-counter decongestants and certain medications for attention-deficit/hyperactivity disorder.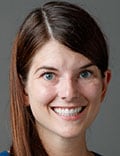 Kimberly Lakin, MD
If these behavioral interventions are not enough, clinicians most commonly prescribe calcium channel blockers. These medications are vasodilators but can be a concern for people with normal or already low blood pressure, Lakin said. They can also cause symptoms like headache, leg swelling, constipation, and other gastrointestinal symptoms.
Other medications like fluoxetine may also be considered as a later-line therapy, "but the effectiveness is fairly limited in Raynaud," she said. "Certainly, other medication options that would be helpful and driven by the mechanisms of Raynaud would add to our ability to help patients."
As it turns out, one of the genes identified in the study, ADRA2A, "is actually one of the most commonly targeted genes by drugs," said Pietzner. Because the findings suggest that ADRA2A is overexpressed in Raynaud, a selective inhibitor like the antidepressant mirtazapine could be a promising candidate to repurpose for treating Raynaud, he said.
Limitations to Electronic Medical Record Analyses
Both Hummers and Lakin noted that research using diagnostic codes from medical records to identify cases has some limitations. The study may have included patients misdiagnosed with Raynaud when perhaps they had another condition. Patients with milder Raynaud who have not sought medical attention for the condition would also not be represented in the study, Lakin said.
The UK Biobank includes individuals of mostly European descent, so an analysis confirming these findings in a more diverse population would be helpful, she said.
However, both Lakin and Hummers agreed that the study contributes to the understanding of the mechanisms behind Raynaud. Although the two identified genes were tied to primary Raynaud, the study's findings could potentially apply to secondary Raynaud as well, Hummers said.
"Anything we learn about primary Raynaud may have implication for Raynaud more broadly," she noted.
Hummers and Lakin disclosed no relevant financial relationships. Pietzner has received partnership funding for the MRC Clinical Pharmacology Training Scheme (co-funded by MRC and Roche, UCB, Eli Lilly, and Novartis) and a PhD studentship jointly funded by the UK Engineering and Physical Sciences Research Council and AstraZeneca. Pietzner also has unrestricted educational grant support for the UK Pharmacogenetics and Stratified Medicine Network from Bristol-Myers Squibb.
Nat Commun. Published online October 12, 2023. Full text
For more news, follow Medscape on Facebook, X, Instagram, and YouTube
Source: Read Full Article