Researchers develop new method for early breast cancer detection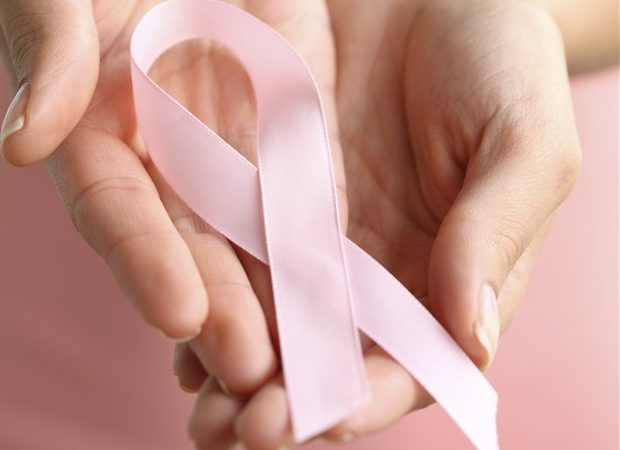 Reviewers' Notes
A research team from PSI and ETH Zurich, together with the Baden Cantonal Hospital and University Hospital Zurich, wants to improve a method used for diagnosing breast cancer.
Women – and their doctors – can hope for huge improvements in breast cancer screening. A team of researchers from the Paul Scherrer Institute PSI and ETH Zurich, together with the Baden Cantonal Hospital (KSB) and the University Hospital Zurich (USZ), has succeeded in refining mammography, x-ray imaging technique used to detect tumors in their early stages, to produce considerably more reliable results and be less unpleasant for the patient. With this, the researchers have extended conventional computed tomography (CT) such that the image resolution is significantly higher for the same radiation dose. This means that small calcium deposits, known as microcalcifications, which can be a sign of breast tumors, could be detected earlier than before, and this improves the chances of survival for the women concerned. The experts believe that this technique, which is based on X-ray phase contrast, could be swiftly put to use in clinical settings. "We need a little bit more time," says Marco Stampanoni, head of the research group at PSI, who is a professor of X-ray imaging at ETH Zurich. "But with our work we have taken an important step on the way."
Earlier diagnosis means better treatment
In 2020, breast cancer was the most commonly diagnosed form of cancer worldwide, with over two million cases. It accounts for 24.5 percent of cancer cases in women, and 15.5 percent of cancer-related deaths. Mammography screening programmes, which have been shown to reduce mortality rates, are used as an early detection tool in many developed countries. As with all tumours, the same applies to those found in the breast: the earlier the diagnosis is confirmed, the sooner the appropriate therapy can begin and the higher the chances of survival. However, the effectiveness of mammography screening is controversial. Control studies have found that only 46 percent of suspected cases detected during screening are confirmed as cancer. Such false alarms cause great emotional distress to the patients concerned; it can take two to three weeks before the biopsy result finally gives the all-clear. In addition, mammography misses 22 percent of genuine cases, lulling the women concerned into a false sense of security when in fact they do have the disease. This is even more serious because valuable time is wasted before treatment can begin.
The reason for these weaknesses is that mammograms are difficult to read correctly, even for experts. The soft tissue of the breast displays limited contrast when X-rayed. In addition, two-dimensional imaging often fails to clearly depict the complicated interior of the breast. In order to be accessible for the X-ray examination at all, it is necessary to firmly compress the breast. This is often uncomfortable, sometimes painful, for women, and as a result some do not go for screening.
Increase resolution by up to 45 per cent
Phase-contrast X-ray imaging allows researchers to extend tumor diagnostics by providing additional physical information. This means they can use ian effect in image creation that is not taken into account in conventional X-rays, information that is contained in the signals produced when X-rays are refracted and scattered by biological tissue. This is because electromagnetic waves, including X-rays and visible light, are not only attenuated when they pass through structures of different densities, but also refracted and diffracted. This information can be used to improve both the contrast of the images and their resolution, making tiny objects easier to identify.
The researchers resort to a method used to measure physical systems, known as grating interferometry (GI for short). Here the X-rays not only pass through the object being examined, but also through three gratings with a line spacing of a few micrometers, which make the additional information visible. Stampanoni's team published several images in the journal Optica which clearly demonstrate the advantages of GI computed tomography in terms of resolution and contrast compared with conventional X-rays. The X-rays can come from a conventional X-ray source, whereby the radiation dose is roughly equivalent to that in conventional CT scans of the breast. "We are aiming to reduce the dose by a factor of two to three while maintaining the same resolution or increasing the resolution by 18 to 45 per cent – in each case compared with conventional X-rays," explains physicist Michał Rawlik, lead author of the paper and a member of the research team surrounding Stampanoni.
New method with higher comfort for early detection of cancer
Assuming they receive Swissmedic approval, the researchers plan to start clinical trials with their clinical partners at the USZ and KSB by the end of 2024. By then, a prototype of the necessary device, with which the first examinations of patients can take place, ought to be ready for use. According to Stampanoni, the researchers are planning to spend one to two years on these tests. "If everything goes as planned, developing the commercial device and carrying out trials at selected clinics can then begin," he says.
The new screening method should also make the procedure more comfortable for patients. The machine will be set up so that patients can lie face down on a table with gaps in the chest area. The tomograph is placed underneath and shielded from the patient; the measuring device rotates around the breasts, creating a three-dimensional image.
"The phase-contrast X-rays reveal fine details of the tissue," adds Rahel Kubik-Huch, Director of the Department of Medical Services at KSB and Chief Physician for Radiology, who was involved in the research work. "This translational project is meant to explore the potential of this technique for detecting breast cancer in its early stages. KSB is very keen to promote its research collaboration with PSI and ETH Zurich. We hope that one day our patients will be able to benefit from these advances."
Source:
Paul Scherrer Institut (PSI)
Posted in: Device / Technology News | Medical Condition News | Women's Health News
Tags: Biopsy, Breast Cancer, Calcium, Cancer, Computed Tomography, CT, Diagnostics, Electromagnetic, Hospital, Imaging, Mammography, Mortality, Radiology, Research, Tomography, X-Ray