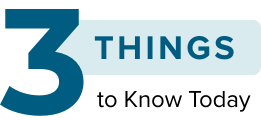 Success Reported for Nonsurgical Breast Cancer Treatment
A small study reports "remarkable" success of a nonsurgical treatment for breast cancer. Some 31 women with early triple-negative or HER2-positive breast cancer had a pathologic complete response to neoadjuvant systemic therapy and skipped surgery altogether, according to the study published in Lancet Oncology.
The women were subsequently treated with standard whole-breast radiotherapy, and a median follow-up of 26.4 months revealed no local-regional or distant recurrence.
Building on previous success: Neoadjuvant therapy for early breast cancer has complete pathologic response rates of 60%-80% for triple-negative and HER2-positive breast cancer, the study notes.
Further studies: The results are "remarkable and quite promising," said lead investigator Henry Kuerer, MD, PhD, a breast cancer surgeon at MD Anderson Cancer Center in Houston. But, he added, "much longer follow-up and further studies will be necessary before this approach can be integrated into routine breast cancer care."

Doctors Who Work While Sick
Most physicians come to work sick at one time or another, according to Medscape's Employed Physicians Report: Loving the Focus, Hating the Bureaucracy. Some 61% of physicians reported that they sometimes or often come to work sick; only 2% said that they never come to work unwell. Some 85% said that they came to work sick in 2022.
The reasons vary but include professional obligations to patients or coworkers, not feeling bad enough to stay home, having too much work to do, meeting the expectation to come to work unless seriously ill, having too many patients to see, and not thinking that they were contagious. A small percentage (15%) chose to work while sick to avoid losing pay.
No secret: More than 90% reported that they have seen other medical professionals working while sick. "Most of the world's work is done by people who don't feel very well," said Paul Andreason, MD, a psychiatrist in Bethesda, Maryland.
"The reality we deal with": Medscape polled 2347 physicians in the US and abroad and asked them about sniffling, sneezing, cold, flu, fever symptoms, and COVID-19. Half were men, and half were women. "Unless I'm dying or extremely contagious, I usually work. At least now, I have the telehealth option," said Caitlin Briggs, MD, a psychiatrist in Lexington, Kentucky. "Not saying any of this is right, but it's the reality we deal with and the choice we must make."

Disputing NPDB Reports
Lawyers advise doctors always to dispute adverse reports in the National Practitioner Data Bank (NPDB), which can follow them throughout their careers. Actions reported to the NPDB include the suspension, restriction, revocation, or denial of a physician's clinical privileges or medical license.
Such reports can negatively affect a physician's credentialing, participation in health plans, licensure, and professional liability insurance. A physician can dispute or add an explanation to a report, which may be inaccurate or should not have been filed.
What can be disputed: NPDB rules limit what can be disputed to factual inaccuracies, such as name or birthdate, and whether the report should have been submitted at all under databank criteria.
Few succeed: Only 14% of physician disputes from 2017 to 2021 resulted in corrections, and only 10% resulted in the removal of a report from the NPDB.
Another avenue: Physicians can add statements to a hospital's report, without disputing the report, with their perspective or to add facts. Such statements will go to anyone who queried a doctor in the past three years and with every report sent out thereafter.
For more news, follow Medscape on Facebook, Twitter, Instagram, and YouTube
Source: Read Full Article