Less is more: Radiotherapy omission deemed safe for certain breast cancer patients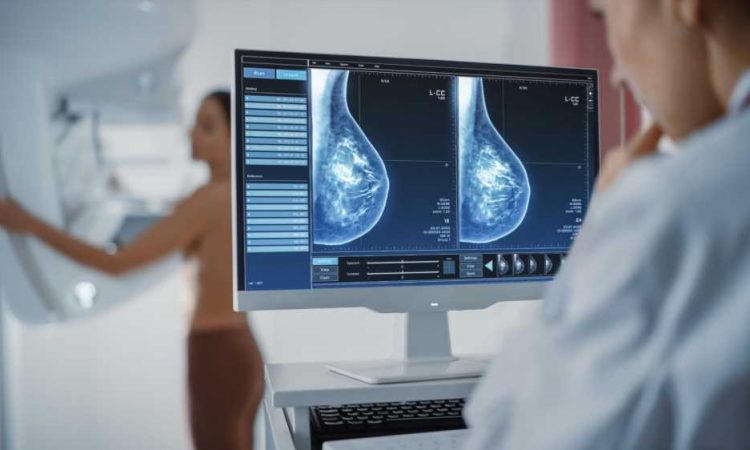 A recent New England Journal of Medicine study assessed the risk of breast cancer recurrence after breast-conserving surgery, followed by endocrine therapy without radiotherapy.
Study: Omitting Radiotherapy after Breast-Conserving Surgery in Luminal A Breast Cancer. Image Credit: Gorodenkoff/Shutterstock.com
Background
Breast-conserving surgery is commonly performed in patients in the early stages of breast cancer. Conventionally, radiotherapy is administered after breast-conserving surgery to decrease the risk of recurrence and avoid mastectomy.
Nevertheless, radiotherapy is costly and requires 3 to 6 weeks of daily administration. Furthermore, it causes short-term (e.g., skin irritation, fatigue, and breast swelling) and long-term (e.g., skin telangiectasia, breast pain, and retraction) side effects. These side effects can significantly affect the quality of life of the patients.
Breast radiotherapy can also cause ischemic cardiac disease and second cancers in rare cases. Due to surgical techniques, and effective adjuvant systemic therapy, the incidence of local recurrence after breast-conserving surgery is decreasing steadily.
Recently, clinicians have questioned whether radiotherapy can be omitted entirely in low-risk patients.
Genetic factors mostly predict cancer outcomes instead of clinicopathologic characteristics (e.g., tumor size, grade, and patient age).
Breast cancer intrinsic subtypes have been categorized using immunohistochemical techniques, which assess a narrow panel of overexpressed protein markers to predict local recurrence risk after breast-conserving therapy, irrespective of clinicopathologic factors.
Luminal A breast cancer is recognized to be the main intrinsic subtype, which has been associated with the best prognosis. This type of breast cancer overexpresses estrogen pathway genes and is the least proliferative.
The luminal A subtype is characterized by estrogen receptor (ER) positivity of at least 1%, negative human epidermal growth factor receptor 2 (HER2), progesterone-receptor (PR) positivity of above 20%, and a Ki67 index of 13.25%.
The Ki67 index is a marker of cellular proliferation that differentiates luminal A breast cancer from higher-risk ER-positive luminal B breast cancer.
About the study
The current study focussed on women with early-stage breast cancer who underwent breast-conserving surgery.
Patients identified to be at a low risk of local recurrence based on conventional clinicopathologic factors and the presence of a luminal A subtype were subjected to endocrine therapy and did not receive breast radiotherapy. These patients were followed up for the primary analysis.
In this study, all participants were at least 55 and received a new diagnosis of invasive breast cancer. These patients had a breast tumor of 2 cm or less in diameter and had undergone breast-conserving surgery.
Based on immunohistochemical analysis or in situ hybridization, the participant's tumor had to be PR-positive (>20%), ER-positive (≥1%), and HER2-negative. Patients with Ki67 positivity of 13.25% or less were eligible for this study.
The eligible candidates received endocrine therapy as an aromatase inhibitor (i.e., letrozole, anastrozole, or exemestane) or tamoxifen for at least five years but did not receive radiotherapy. Patients with lobular carcinoma were excluded.
Study findings
740 patients fulfilled the eligibility criteria, and samples were collected for Ki67 testing. Subsequently, 505 patients exhibited a Ki67 index of 13.25% or less and were classified under luminal A breast cancer.
After experiencing withdrawal from many individuals for varied reasons, 500 enrolled patients were finally considered in this study. All patients were followed up for five years; their ages were around 67.
The majority of participants' tumor size ranged between 0.5 and 2 cm. As per the type of endocrine therapy, 59% of the patients received aromatase inhibitors, and 41% received tamoxifen.
Only ten patients experienced local recurrences within five years of luminal A breast cancer treatment.
Among these ten cases of recurrence, six exhibited true or marginal local recurrences, while four exhibited elsewhere recurrences in the ipsilateral breast. Six of the ten patients underwent a mastectomy, and four underwent another breast-conserving surgery.
During the follow-up period, 13 deaths occurred, one of which was linked to breast cancer. This study estimated an overall survival rate of 97.2% following this treatment procedure.
Conclusions
Recently, a lower incidence of ipsilateral breast cancer recurrence has been recorded.
This could be because many patients are at low risk of local recurrence, and these patients do not require radiotherapy after breast-conserving surgery. Notably, omitting radiotherapy would prevent many short- and long-term side effects.
Patients with luminal A breast cancer subjected to endocrine therapy without radiotherapy after breast-conserving surgery exhibited a low risk of distant recurrence and death due to the disease at five years.
This study showed that radiotherapy could be effectively avoided in patients with luminal cancer after breast-conserving surgery.
Journal reference:
Whelan, J.T. et al. (2023) Omitting Radiotherapy after Breast-Conserving Surgery in Luminal A Breast Cancer. The New England Journal of Medicine. doi: 10.1056/NEJMoa2302344. https://www.nejm.org/doi/full/10.1056/NEJMoa2302344?
Posted in: Medical Science News | Medical Research News | Medical Condition News | Women's Health News
Tags: Aromatase Inhibitor, Breast Cancer, Cancer, Cancer Treatment, Carcinoma, Endocrine, Estrogen, Fatigue, Genes, Genetic, Growth Factor, Hybridization, Mastectomy, Medicine, Pain, Progesterone, Proliferation, Protein, Radiotherapy, Receptor, Skin, Surgery, Tamoxifen, Tumor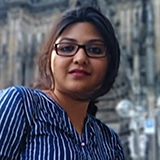 Written by
Dr. Priyom Bose
Priyom holds a Ph.D. in Plant Biology and Biotechnology from the University of Madras, India. She is an active researcher and an experienced science writer. Priyom has also co-authored several original research articles that have been published in reputed peer-reviewed journals. She is also an avid reader and an amateur photographer.