California's highest court has revived a high-profile lawsuit that could have a major impact on whether insurers can punish physicians who refer patients to out-of-network providers.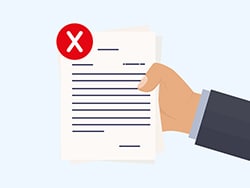 The case, which has bounced around courts in the Golden State since 2012, pits the nearly 50,000-member California Medical Association (CMA) against Aetna, one of the nation's largest health insurers. The physician group alleges that Aetna illegally retaliated against physicians who sent patients to certain out-of-network clinics.
Out-of-network providers and clinics were involved in just 4.7% of professional medical claims in 2020, according to a federal report released this month. Such claims are more likely than others to be denied, and they result in unexpected medical bills, which have led to the passage of state and federal laws that target "surprise billing."
In a July 17 ruling, the California Supreme Court unanimously resurrected the CMA v Aetna case after a judge and a state appeals court killed it on the grounds that the CMA ― which is affiliated with the American Medical Association (AMA) ― had no standing to sue Aetna. The high state court declared that the CMA could sue on its own behalf, but the justices noted that their ruling says nothing about the merits of the case.
The ruling appears to mean that CMA's lawsuit will head back to Superior Court in Los Angeles County. The outcome of the case won't have a direct national effect, since the case is in state court, not federal court. However, state rulings can influence the thinking of judges elsewhere.
The case, filed in 2012, alleges that Aetna harmed patient care by harassing and sacking contract physicians who referred patients to out-of-network ambulatory surgery centers.
According to the new ruling, Aetna responded by saying that "its policy, rather than interfering in medical judgments, was designed simply to encourage participating physicians, consistent with their judgment, to use in-network care providers, such as ambulatory surgery centers, and was adopted in part in response to physicians referring patients to facilities in which they had financial interests."
In a 2012 letter to CMA, as reported by the Los Angeles Times, an Aetna attorney went further and claimed that "physicians and their business partners secure outsized and improper windfalls at the expense of Aetna's plan members and employer plan sponsors."
The CMA received support for its lawsuit via friend-of-the-court legal briefs from the California attorney general, city attorneys for several major California cities, the AMA, several major labor unions, the AIDS Healthcare Foundation, and the advocacy organization Consumer Watchdog. The US Chamber of Commerce, the California Association of Health Plans, and the Association of California Life and Health Insurance Companies filed briefs supporting Aetna.
Aetna, now part of CVS Health, declined to comment about the new ruling.
CMA released a statement from its president, internist/hospitalist Donaldo Hernandez, MD: "The practice of threatening physicians who refer patients to out-of-network providers is unlawful, and we are pleased that the court agrees that CMA has the right to challenge these practices in court."
In an interview, research professor emeritus Jack Hoadley, PhD, of the Health Policy Institute at Georgetown University's McCourt School of Public Policy, noted that many health plans don't cover out-of-network care. Those that do ― including PPOs and hybrid plans ― often require that patients pay a larger share of the total cost or pay a separate or higher deductible, he said.
So why would an insurer punish doctors who refer patients to healthcare providers who are outside the insurer's approved network? In some cases, patients may blame insurers when they're forced to pay higher rates for out-of-network care, Hoadley said. Insurers may also be miffed when physicians send patients out of network, he said, because insurers contract with physicians to send a certain number of patients within the insurer's network.
The federal No Surprises Act, passed by Congress in 2020, hasn't decreased tension between providers and insurers over out-of-network fees, Hoadley said. As the effects of the law are hammered out in court, he said, there's still an adversarial relationship.
In California, the out-of-network landscape changed 3 years before the No Surprises Act. In 2017, the state passed its own no-surprise-billing law, which "protects consumers from surprise medical bills when they get non-emergency services, go to an in-network health facility and receive care from an out-of-network provider without their consent." In these cases, the law says patients only need to pay in accordance with in-network cost sharing.
In 2019, a USC-Brookings Schaeffer Initiative for Health Policy report found signs that out-of-network care was fading in California other than in the emergency setting, possibly as a result of the law.
Randy Dotinga is a freelance writer and board member of the Association of Health Care Journalists.
For more news, follow Medscape on Facebook, Twitter, Instagram, and YouTube.
Source: Read Full Article