KFF Health News' 'What the Health?': On abortion rights, Ohio is the new Kansas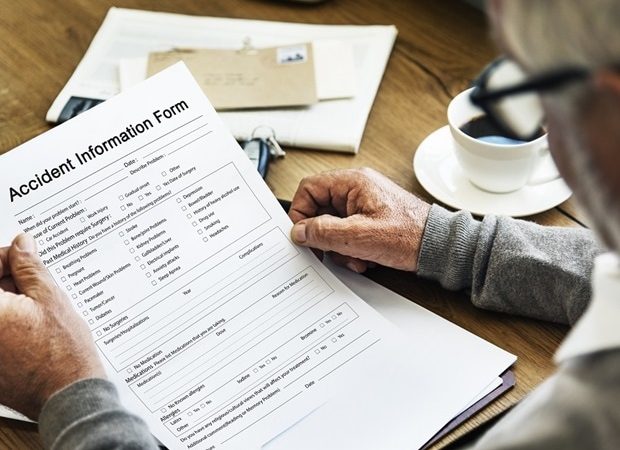 Ohio voters — in a rare August election — turned out in unexpectedly high numbers to defeat a ballot measure that would have made it harder to pass an abortion-rights constitutional amendment on the ballot in November. The election was almost a year to the day after Kansas voters also stunned observers by supporting abortion rights in a ballot measure.
Meanwhile, the percentage of Americans without health insurance dropped to an all-time low of 7.7% in early 2023, reported the Department of Health and Human Services. But that's not likely to continue, as states boot from the Medicaid program millions of people who received coverage under special eligibility rules during the pandemic.
This week's panelists are Julie Rovner of KFF Health News, Emmarie Huetteman of KFF Health News, Joanne Kenen of the Johns Hopkins Bloomberg School of Public Health and Politico, and Rachel Roubein of The Washington Post.
The host
Julie Rovner KFF Health News @jrovner
Julie Rovner is chief Washington correspondent and host of KFF Health News' weekly health policy news podcast, "What the Health?" A noted expert on health policy issues, Julie is the author of the critically praised reference book "Health Care Politics and Policy A to Z," now in its third edition.
Panelists
Emmarie Huetteman KFF Health News@emmarieDC
Joanne Kenen Johns Hopkins Bloomberg School of Public Health and Politico@JoanneKenen
Rachel Roubein The Washington Post@rachel_roubein
Among the takeaways from this week's episode:
It should not have come as much of a surprise that Ohio voters sided with abortion-rights advocates. Abortion rights so far have prevailed in every state that has considered a related ballot measure since the Supreme Court overturned Roe v. Wade, including in politically conservative states like Kentucky and Montana.
Moderate Republicans and independents joined Democrats in defeating the Ohio ballot question. Opponents of the measure — which would have increased the threshold of votes needed to approve state constitutional amendments to 60% from a simple majority — had not only cited its ramifications for the upcoming vote on statewide abortion access, but also for other issues, like raising the minimum wage.
A Texas case about exceptions under the state's abortion ban awaits the input of the state's Supreme Court. But the painful personal experiences shared by the plaintiffs — notable in part because such private stories were once scarce in public discourse — pressed abortion opponents to address the consequences for women, not fetuses.
The uninsured rate hit a record low earlier this year, a milestone that has since been washed away by states' efforts to strip newly ineligible Medicaid beneficiaries from their rolls as the covid-19 public health emergency ended.
The promise of diabetes drugs to assist in weight loss has attracted plenty of attention, yet with their high price tags and coverage issues, one thorny obstacle to access remains: How could we, individually and as a society, afford this?
Lawmakers are asking more questions about the nature of nonprofit, or tax-exempt, hospitals and the care they provide to their communities. But they still face an uphill battle in challenging the powerful hospital industry.
Also this week, Rovner interviews Kate McEvoy, executive director of the National Association of Medicaid Directors, about how the "Medicaid unwinding" is going as millions have their eligibility for coverage rechecked.
Plus, for "extra credit" the panelists suggest health policy stories they read this week that they think you should read, too:
Julie Rovner: KFF Health News' "How the Texas Trial Changed the Story of Abortion Rights in America," by Sarah Varney.
Joanne Kenen: Fox News' "Male Health Care Leaders Complete 'Simulated Breastfeeding Challenge' at Texas Hospital: 'Huge Eye-Opener'," by Melissa Rudy.
Rachel Roubein: Stat's "From Windows to Wall Art, Hospitals Use Virtual Reality to Design More Inclusive Rooms for Kids," by Mohana Ravindranath.
Emmarie Huetteman: KFF Health News' "The NIH Ices a Research Project. Is It Self-Censorship?" by Darius Tahir.
Also mentioned in this week's episode:
Politico's "Abortion Rights Won Big in Ohio. Here's Why It Wasn't Particularly Close," by Madison Fernandez, Alice Miranda Ollstein, and Zach Montellaro.
KFF Health News' "Seeking Medicare Coverage for Weight Loss Drugs, Pharma Giant Courts Black Influencers," by Rachana Pradhan.
Stat's "Alarmed by Popularity of Ozempic and Wegovy, Insurers Wage Multi-Front Battle," by Elaine Chen.
Credits
Zach Dyer Senior Audio Producer
Emmarie Huetteman Editor
---
This article was reprinted from khn.org with permission from the Henry J. Kaiser Family Foundation. Kaiser Health News, an editorially independent news service, is a program of the Kaiser Family Foundation, a nonpartisan health care policy research organization unaffiliated with Kaiser Permanente.
Posted in: Women's Health News | Healthcare News
Tags: Abortion, Breastfeeding, covid-19, Diabetes, Drugs, Eye, Health and Human Services, Health Care, Health Insurance, Hospital, Medicaid, Medicare, Obesity, Pandemic, Pharmaceuticals, Public Health, Research, Research Project, Virtual Reality, Weight Loss