Insilico Medicine uses AI to discover novel SIK2 inhibitors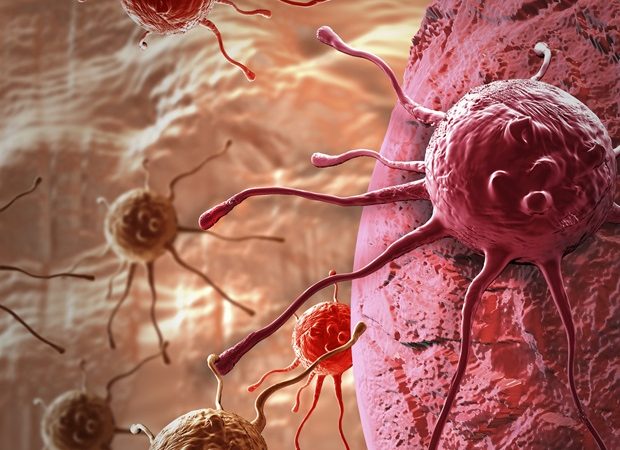 Reviewers' Notes
Insilico Medicine ("Insilico"), a clinical-stage end-to-end generative artificial intelligence (AI) drug discovery company, has achieved a significant breakthrough in the application of multiple generative AI models and AlphaFold structures for drug discovery.
Applying Insilico's generative chemistry engine to AlphaFold-predicted protein structures, researchers discovered novel and selective inhibitors for salt-inducible kinase 2 (SIK2), a potential target for anti-inflammation and anti-cancer therapy. SIK2 is highly overexpressed in 30% of human ovarian cancers. The findings were published in the July 13 edition of Bioorganic & Medicinal Chemistry.
Utilizing the capability of Chemistry42 and AlphaFold predicted structures, a series of novel, potent and selective SIK2 inhibitors were identified through structure-based design strategy. This work further demonstrates the power of Insilico's Pharma.AI platform."

Xiao Ding, PhD, Senior Director, Head of Chemistry at Insilico Medicine and one of the study's co-authors
This is the second study Insilico has published using its generative AI platform in combination with AlphaFold to identify novel targets and hit molecules. In an earlier paper published in the journal Chemical Science, Insilico Medicine researchers in collaboration with University of Toronto Acceleration Consortium director Alán Aspuru-Guzik and Chemistry Nobel laureate Michael Levitt applied an AlphaFold2 predicted protein structure to the Company's Chemistry42 platform to generate a novel inhibitor for CDK20, a promising drug target for hepatocellular carcinoma. In total, 8,918 molecules were designed, and 54 that had unique scaffolds with diverse hinge binder profiles were prioritized. A hit molecule was identified, and two compounds displayed strong potency for the intended target in a second round.
"Through this ongoing research using AlphaFold, we are continuing to demonstrate how AI systems can work together to produce novel therapeutics where structural data is limited," says Insilico Medicine founder and CEO Alex Zhavoronkov, PhD. "We're very encouraged by these findings which show promise for using these advanced AI technologies to discover potent new targets and molecules for treating diseases with high unmet need."
AlphaFold, developed by Alphabet's DeepMind, predicted protein structures for the entire human genome –– a breakthrough in both AI applications and structural biology. This free AI-powered database is helping scientists predict the crystalline structure of millions of unknown proteins.
Using these predicted structures in combination with Insilico's generative AI platform, scientists are able to streamline the drug discovery process by identifying potential drug targets more efficiently. The crystal prediction platform can provide valuable insights into the physical and chemical properties of compounds, which is vital in the design and development of new drugs. Insilico's generative chemistry platform can then generate novel chemical structures optimized for these targets.
In this new paper, Insilico utilized AlphaFold-predicted protein structures to generate a series of hinge cores. Following molecular docking, synthesis, and biological evaluation, a hit molecule targeting SIK2 was obtained with a novel scaffold. Further exploration led to the discovery of a compound with superior potency against SIK2 compared to reported inhibitors. This compound also demonstrated excellent selectivity over other AMPK kinases, favorable in vitro ADMET profiles, and decent cellular activities.
Insilico Medicine continues to accelerate its generative AI drug discovery platform, incorporating the latest technological advances, including AlphaFold, large language models, and quantum computing. The Company's lead generative AI-discovered and designed drug for idiopathic pulmonary fibrosis recently advanced to Phase II clinical trials, and it has two additional clinical-stage programs, and over 30 drugs in development in its internal pipeline for cancer, fibrosis, immunity, central nervous system diseases, and aging-related diseases.
Source:
Journal reference:
DOI: 10.1016/j.bmc.2023.117414
Posted in: Drug Discovery & Pharmaceuticals | Device / Technology News | Medical Condition News
Tags: Aging, Artificial Intelligence, Cancer, Cancer Therapy, Carcinoma, Central Nervous System, Compound, Drug Discovery, Drugs, Fibrosis, Genome, Hepatocellular Carcinoma, Idiopathic Pulmonary Fibrosis, immunity, in vitro, Infectious Diseases, Inflammation, Kinase, Language, Machine Learning, Medicinal Chemistry, Medicine, Molecule, Nervous System, Protein, Pulmonary Fibrosis, Research, Structural Biology, Therapeutics