Four weeks after being viciously stabbed 11 times by her ex-boyfriend, a Tinder romance turned ugly, trainee obstetrician Angela Jay returned to work.
Dr Jay was determined not to look weak to her colleagues. "As a blossoming surgeon, I couldn't show weakness," she said.
Paul Lambert, who was killed by police that night in November 2016, had tipped petrol on Dr Jay's head and into her eyes, and was about to burn her to death when she escaped.
Dr Angela Jay tried to hide her emotions after the attack.
"In that moment of indescribable horror, waiting to be lit on fire, I found the courage to run for my life," Dr Jay told the Royal Australasian College of Surgeons Annual Scientific Congress this week. She is now a obstetrics and gynaecology registrar in Coffs Harbour, NSW.
Dr Jay had physical injuries – including stab wounds to her legs and ribs – and psychological injuries that would have put most people out of action for months.
But in the highly competitive and male dominated world of surgery and obstetrics and gynaecology, Dr Jay returned as soon as her hands had healed enough to "scrub" again.
Although domestic violence threatens women's health more than smoking or alcohol, Australian and American health workers are ill-equipped to seek help for it.
Admitting they are victims of domestic violence, too, makes them fear they will look and weak and unable to do their jobs, female surgeons told the conference.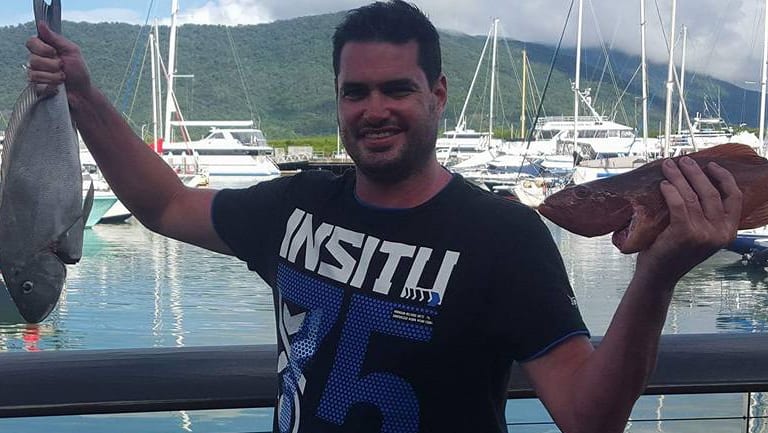 Dr Angela Jay had been too embarrassed to tell anyone that Paul Lambert had been threatening her.
As a doctor and trainee obstetrician Dr Jay had seen domestic violence all around her at work. She'd delivered a baby from a woman covered in bruises and burns, and treated women terrified of gynaecological exams because they triggered flashbacks of sexual assaults.
Yet she had been too embarrassed to tell anyone that Lambert had been threatening her. Even after returning to work, she found it difficult to seek help even when she realised she'd changed forever: "I wasn't the same … I wasn't well". She'd dwell on the other 71 women who had died in 2016 from domestic violence, she contemplated suicide, and Googled poisons.
Dr Barbara Bass, the president of the American College of Surgeons who is visiting Australia, was shocked when a faculty member was murdered by her partner.
"Most people think it happens to others, not to a privileged smart surgeon," Dr Bass said. "That's not the case."
Dr Bass, Dr Jay and Sydney University' associate professor Payal Mukherjee are now trying to raise awareness that domestic violence affects health workers as much as their patients.
Only 12 per cent of surgeons are women, said Dr Mukherjee, an ear, nose and throat surgeon.
"In the surgical workforce, competition and strength and resilience are your assets. But as a woman when you are competing with a majority male workforce you want to be seen as strong," she said.
"But the stigma of domestic violence is that you are seen not only as someone who is weak, but as someone who has let themselves get into this position," Dr Mukherjee said. Male surgeons were famous for working despite everything: A man with a broken leg would operate with a cast on.
Health workers were often discouraged from calling the police because it could affect their careers.
Dr Jay – who was diagnosed with post traumatic stress disorder and depression – remembered her fear and embarrassment when Lambert started making unwanted visits to her home in Port Macquarie despite her Apprehended Violence Order.
"The shame was crippling. I helped people in my day to day work, and I was determined to fix the problem myself, thinking I had created it myself," she said.
After the attack, she also tried to hide her emotions . She was devastated when she was told that she wasn't welcome back at a hospital because she was a burden. "Even now, that mentality is what drives people to hide mental illness and other interpersonal problems," she said.
Dr Mukherjee said more needed to be done to support victims. "As surgeons we are known for our leadership, but it is fair to say we have a lot of catching up where domestic violence is concerned," she said.
Source: Read Full Article