We all know people who seem years – nay, decades – younger than their biological age. Children's book author Susanne Gervay is one of them. She's 66 but feels more in her mid-20s.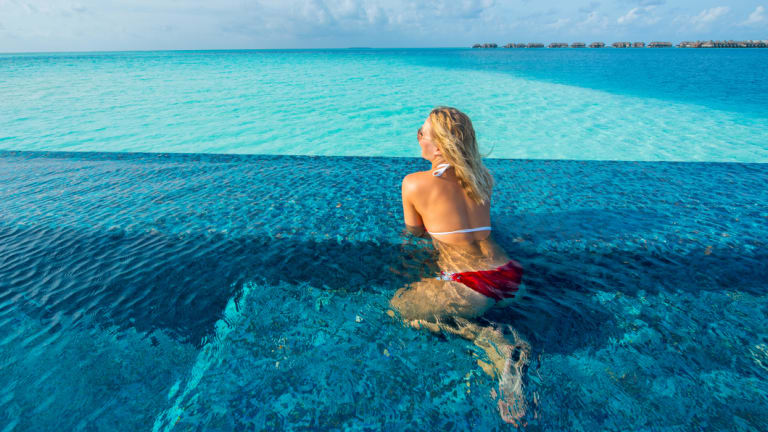 "I'm supposed to be old and scared, but I'm not."
Rather than slowing down, her career continues to escalate. In her spare time she's often jogging around her local park or doing laps at the pool. That is, when she's not zipping around the country on book tours.
International adventures are still on the cards, too. Her most recent sojourn was to Turkey, where she attended a literary festival before hitting the road with her daughter for two weeks.
The pair went hot-air ballooning at sunrise in Cappadocia, climbed rocky mountains and gorged on Turkish delights and sesame-roasted peanuts. "I'm supposed to be old and scared, but I'm not," she says.
While Susanne has long-term friends she cherishes, most of them are now retired, which places them in a "really different life" to the one she's currently living. She consequently spends a lot of time with younger friends, especially when she's touring or attending festivals.
At those festivals, she often finds herself crammed in a room with a bunch of writers and illustrators. They surround themselves with "heaps of pizza and wine, and tell very risqué stories". She's sometimes aware she's one of the older ones in the group. "But they don't seem to notice, so that's okay," she adds, chuckling.
Susanne may feel young at heart because she lives a youthful lifestyle – or it may be that her brain is ageing more slowly than her peers'. That's what research in the June 2018 edition of journal Frontiers in Aging Neuroscience suggests.
It found that older people who feel younger than their age showed fewer signs of brain ageing on MRI scans compared to others. They were also more likely to score higher on a memory test, view their health as better, and be less likely to report symptoms of depression.
In other words, says researcher Jeanyung Chey, "We found that people who feel younger have the structural characteristics of a younger brain." She says this difference remained robust even when accounting for other possible factors.
Regardless, says Sydney psychologist Emi Golding, there are plenty of ways to follow a youthful lifestyle. A great place to start is working on your energy levels. She says being physically active has a "huge" influence, forming a positive feedback cycle whereby the more active we are, the more energised we feel.
It's also useful to nourish your mind. Golding recommends starting the day with a positive mindset by practising affirmations or gratitude. Wake up focusing on what you're excited about that day, rather than what ails you. You can further sharpen your brain by doing crosswords and Sudoku puzzles and fostering a mindset of curiosity – which she suggests lead to new activities, people and experiences. "That newness," she says, "is something I believe keeps people young."
Try to branch out from your usual social group, too. If you always spend time with the same people, you're likely to adopt their way of seeing the world. Spending time with a range of people of differing ages can also keep you on your toes.
Adopt youthful characteristics such as risk-taking behaviour, says Golding, though don't throw caution to the wind. Marrying your maturity with an appropriate level of risk-taking ("saying yes to something you wouldn't normally do") can yank you out of your comfort zone.
Regardless of how many years Susanne has under her belt, she believes she'll always feel young at heart. She sees people her age succumbing to the wearying laments, aches and pains of growing older. "They've gone to that next stage; they're more in their golden years."
Meanwhile, she still feels firmly planted in what she terms her "green years". "I'm never going to change. I always think I'm going to, but I never do."
This article appears in Sunday Life magazine within the Sun-Herald and the Sunday Age on sale September 9.
Source: Read Full Article