Global case series uncovers Mpox resurgence among previously infected or fully vaccinated individuals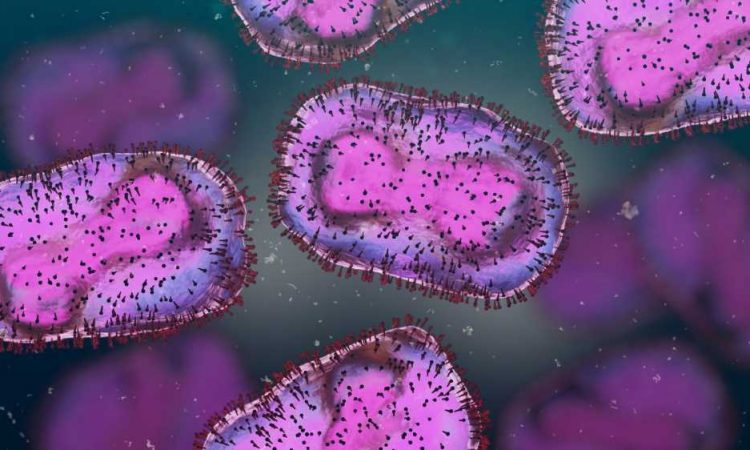 In a recent study published in The Lancet Infectious Diseases, researchers elucidated monkeypox's (mpox) epidemiological and clinical features in individuals with a history of infection or vaccination, enhancing the understanding of disease behavior before immunity.
Study: Mpox in people with past infection or a complete vaccination course: a global case series. Image Credit: DottedYeti/Shutterstock.com
Background
Since May 2022, the human mpox virus has affected over 87,000 individuals across 111 countries, leading to the World Health Organization (WHO) declaring it a Public Health Emergency of International Concern (PHEIC) in July 2022.
This outbreak primarily impacts sexually active gay, bisexual, and other men who have sex with men and cisgender and transgender women, with transmissions linked to skin contact and bodily fluids, including seminal, rectal, and vaginal secretions.
Concerns exist regarding the effectiveness and duration of immunity post-vaccination or following previous infection. Although the PHEIC declaration ended in May 2023, the ongoing transmission of the Clade IIb strain of mpox in humans suggests the potential for future outbreaks.
About the study
The London-based Sexual Health and Human Immunodeficiency Virus (HIV) All East Research (SHARE) Collaborative responded to the rising mpox cases, especially among those believed to have immunity.
They expanded the SHARE-Net initiative by collaborating with the Section of Infectious Diseases and Global Health at the University of Chicago. Global researchers from regions with high mpox prevalence joined to help understand the disease's epidemiological and clinical characteristics post-infection or vaccination from May 11, 2022, to June 30, 2023.
To ensure ethical standards, informed consent was obtained, all procedures adhered to local requirements, and the gathered data, stripped of personal identifiers, was sent to a central location for analysis.
To be considered a confirmed mpox case post-infection, a patient had to display clinical signs and possess a polymerase chain reaction (PCR)–confirmed infection history, followed by recovery.
Those deemed post-vaccination cases were similarly diagnosed, but at least 14 days after receiving two doses of the Modified Vaccinia Ankara – Bavarian Nordic (MVA-BN) vaccine after May 1, 2022.
This 14-day window aligns with United States Centers for Disease Control and Prevention guidelines. Still, some cases were omitted, particularly those with unclear vaccination statuses or doses taken before the outbreak's start.
Each participating site was equipped with a structured case report spreadsheet, gathering a wealth of data, including immunization details, clinical findings, demographic data, and more. The Mpox Severity Score System (Mpox-SSS) was a pivotal tool, helping discern the range of disease severity with elements like lesion number and extent, mucosal involvement, and analgesic needs.
Initial findings indicated its efficacy in gauging the disease's severity and tracking its progression.
The data, processed using SPSS Statistics, was purely descriptive, with all results presented collectively to maintain anonymity; interestingly, one case was classified as a reinfection and post-vaccination instance.
Study results
In the present study, between May 11, 2022, and June 30, 2023, researchers identified eight cases of recurring mpox infections and 30 new infections post-vaccination across nine countries in two WHO regions.
A regional analysis showed that most repeat infections were found in the Americas, while post-vaccination cases were almost equally split between the Americas and the European region.
The median age of the participants was 36 years, the majority being White, cis-gendered gay or bisexual men. Interestingly, most reported having multiple male partners and inconsistent condom use, with eight individuals having HIV, all of whom were under effective antiretroviral therapy.
Almost a third of the group had a Sexually Transmitted Infection (STI) at the time of their mpox diagnosis.
The average gap between the first and second mpox infections was 112 days, while the median interval post-vaccination with the MVA-BN series was 219 days; interestingly, three individuals had also been given a childhood smallpox vaccine.
Examining clinical aspects, recurring mpox infections often manifest as a vesiculopustular rash or multiple ulcerations. The duration between lesion emergence and disappearance was shorter during the second infection, with the anogenital area being the primary anatomical site affected in both instances.
Encouragingly, no individual needed hospitalization, and there was a decrease in the median Mpox-SSS score from the first to the second infection.
Post-vaccination mpox infections were predominantly present with single ulcerations, multiple ulcers, or a vesiculopustular rash. The lesions, primarily in the anogenital area, typically resolve in about 15 days.
Notably, two HIV-negative individuals required specific antiviral treatment and experienced significant improvement after a two-week oral medication course.
In comparing the two groups, post-vaccination infections had lower Mpox-SSS scores, suggesting milder symptoms, fewer affected mucosal areas, and lesser analgesia requirements.
An individual who met the criteria for a recurring and post-vaccination mpox infection was a noteworthy case. His first infection arose shortly after the second vaccine dose. Although he was HIV-negative and on Pre-exposure Prophylaxis (PrEP), he had rectal chlamydia, treated with antibiotics.
After managing pain from the initial infection with over-the-counter painkillers, he returned several months later with a new painless lesion following sexual contact with a confirmed mpox patient. Tests confirmed a subsequent mpox infection, which resolved within a week without pain medication, and no further tests were conducted.
Journal reference:
Aniruddha H., et al. (2023) Mpox in people with past infection or a complete vaccination course: a global case series. The Lancet Infectious Diseases. doi– 10.1016/S1473-3099(23)00492-9. https://www.thelancet.com/journals/laninf/article/PIIS1473-3099(23)00492-9/fulltext
Posted in: Medical Science News | Medical Research News | Disease/Infection News | Healthcare News
Tags: Analgesia, Antiretroviral, Chlamydia, Efficacy, Global Health, HIV, immunity, Immunization, Immunodeficiency, Infectious Diseases, Mpox, Pain, Polymerase, Polymerase Chain Reaction, Pre-Exposure Prophylaxis, Prophylaxis, Public Health, Rash, Research, Sexual Health, Skin, Smallpox, Vaccine, Vaginal, Virus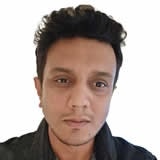 Written by
Vijay Kumar Malesu
Vijay holds a Ph.D. in Biotechnology and possesses a deep passion for microbiology. His academic journey has allowed him to delve deeper into understanding the intricate world of microorganisms. Through his research and studies, he has gained expertise in various aspects of microbiology, which includes microbial genetics, microbial physiology, and microbial ecology. Vijay has six years of scientific research experience at renowned research institutes such as the Indian Council for Agricultural Research and KIIT University. He has worked on diverse projects in microbiology, biopolymers, and drug delivery. His contributions to these areas have provided him with a comprehensive understanding of the subject matter and the ability to tackle complex research challenges.