In a recent prospective study published in nature's Scientific Reports, researchers performed a cross-sectional analysis of the general population of Hamburg City, Germany.
They examined how coffee consumption affected cardiovascular health, accounting for the fact that it is the most consumed beverage in the world after water.
Study: Coffee consumption and associations with blood pressure, LDL-cholesterol, and echocardiographic measures in the general population. Image Credit: Kateryna Kon/Shutterstock.com
Background
Studies on coffee consumption and the risk of coronary artery disease (CAD) began in the 1960s. Published literature attributed protective and detrimental characteristics to coffee concerning the cardiovascular system. According to most studies, one of its components, caffeine, mediates cardiovascular effects.
These studies provide an oversimplification of the effects of coffee, which is a complex liquid consisting of >1,000 bioactive substances.
An in-depth analysis of coffee consumption and its associations with cardiovascular diseases (CVDs), especially heart failure, CAD, and its possible precursors, is lacking. Moreover, studies evaluating the associations of coffee with cardiac functional parameters measured by echocardiography (Echo) or electrocardiography (ECG) are missing.
About the study
Researchers extensively evaluated associations between coffee consumption and the cardiovascular system in the present study. They integrated their analysis of lifestyle choices, comorbidities, cardiac biomarkers, ECG and Echo parameters, and all CVDs.
The study population comprised 9,009 participants enrolled in the Hamburg City Health Study (HCHS) between 2016 and 2018. They exhibited all the expected characteristics, representing a European population in their middle age. There were 4,610 women with an average age of 63 years and a median body mass index (BMI) of 26.01.
The researchers classified these individuals based on their coffee consumption into three cohorts, as follows:
i) the individuals in the first cohort had less than three cups of coffee daily, which the researchers considered as low consumption;
ii) the second cohort comprised individuals consuming three to four cups of coffee daily, i.e., moderate consumption; and
iii) the third cohort had individuals consuming over four cups of coffee daily, i.e., high consumption.
Results
Of the total 9,009 study participants, 5,699 (63.3%), 2,333 (25.9%), and 977 (10.8%) subjects consumed low, moderate, and high amounts of coffee, respectively. Among moderate and high coffee consumption groups, individuals were more likely to be younger, men, and smokers.
Additionally, compared to the low coffee consumption group, they tended to have higher BMIs and low-density lipoprotein (LDL) levels.
Microbiology eBook
Compilation of the top interviews, articles, and news in the last year.
Download a free copy
Notably, individuals in the moderate coffee consumption cohort demonstrated the lowest incidence of diabetes, peripheral artery disease (PAD), and CAD. They also had no interclass variations for prior myocardial infarction.
The researchers showed that coffee consumption was not associated with any currently-prevalent CVDs, including prior myocardial infarction and heart failure, or investigated ECH or echo heart failure parameters. In addition, it did not alter cardiac function, cardiac morphology, and most of their risk factors.
These findings are in striking contrast with recent studies that showed a neutral/positive effect of moderate coffee consumption. These findings are also inconsistent with older studies that outrightly promoted the detrimental effects of coffee consumption.
In contrast, the researchers noted a correlation between high coffee consumption and higher LDL-cholesterol levels, pointed out by a beta of 5.92 in the linear regression analyses. In addition, the high coffee consumption group showed correlations with total cholesterol and obesity (BMI≥ 30 kg/m2), with a beta of 4.78 and an odds ratio of 1.32.
Moreover, they observed an inverse correlation between moderate to high coffee consumption and systolic and diastolic blood pressure. The study model adjusted for age, gender, diabetes, smoking, hypertension, BMI, and additives.
In the study population, 605 subjects had a confirmed diagnosis of heart failure. The researchers noted no correlation between coffee consumption and heart failure. Also, patients suffering from heart failure with reduced ejection fraction (HFpEF) and heart failure with midrange ejection fraction (HFmrEF) demonstrated no association with coffee consumption.
Conversely, patients with higher levels of N-terminal-pro hormone brain natriuretic peptide 32 (NT-proBNP) showed an inverse correlation (though weak) with moderate to high coffee consumption, with a beta of −0.09.
Like most previous studies, the authors detected no significant association between coffee consumption and atrial fibrillation or any other measured ECG time interval. Though caffeine triggers the release of metanephrines that raise the calcium sensitivity of the myocardium, the authors did not observe any association between coffee consumption and atrial fibrillation.
So far, all data on coffee's effect(s) on blood pressure are inconsistent, most likely due to variations in population genetics. Cytochrome P450 1A2 gene is responsible for the metabolism of the caffeine present in coffee, and variations in this CYP1A2 allele slow down the caffeine metabolization, thereby increasing the risk for hypertension.
However, studies evaluating the effects of the consumption of decaffeinated caffeine showed a comparable negative correlation with systolic and diastolic blood pressure, challenging the role of caffeine as the primary driver of these changes.
Conclusions
To summarize, the researchers noted a neutral role of coffee on all major CVDs, including heart failure, myocardial infarction, and its diagnostic precursors.
The positive correlation between high coffee consumption and higher LDL-cholesterol levels and a negative correlation with lower systolic and diastolic blood pressure favors the hypothesis of the counterbalancing effects of coffee consumption on cardiovascular health.
Journal reference:
Senftinger, J. et al. (2023) "Coffee consumption and associations with blood pressure, LDL-cholesterol and echocardiographic measures in the general population", Scientific Reports, 13(1). doi: 10.1038/s41598-023-31857-5. https://www.nature.com/articles/s41598-023-31857-5
Posted in: Men's Health News | Medical Research News | Women's Health News | Disease/Infection News
Tags: Allele, Atrial Fibrillation, Blood, Blood Pressure, Body Mass Index, Brain, Caffeine, Calcium, Cholesterol, Coffee, Coronary Artery Disease, Cytochrome P450, Diabetes, Diagnostic, Gene, Genetics, Heart, Heart Failure, Hormone, Lipoprotein, Metabolism, Morphology, Myocardial Infarction, Obesity, Peripheral Artery Disease, Smoking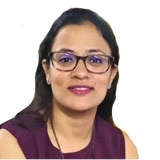 Written by
Neha Mathur
Neha is a digital marketing professional based in Gurugram, India. She has a Master's degree from the University of Rajasthan with a specialization in Biotechnology in 2008. She has experience in pre-clinical research as part of her research project in The Department of Toxicology at the prestigious Central Drug Research Institute (CDRI), Lucknow, India. She also holds a certification in C++ programming.
Source: Read Full Article