Could your daily routine lead to dementia? New research points to sedentary lifestyle as potential risk factor
In a recent study published in JAMA, researchers investigated whether accelerometer-assessed sedentary behavior was associated with incident dementia.
Background
The global population is engaging in more sedentary-type activities such as sitting while using the computer, watching television, and driving. Studies have reported associations between sedentary behavior and cardiometabolic diseases and related mortality; however, its relationship with new-onset dementia is not clear.
About the study
In the present study, researchers investigated whether an increase in the duration of sedentary behavior could enhance the risk of new-onset dementia among older adults.
The team applied a machine learning (ML)–based algorithm to wearable wrist accelerometer data from 49,841 United Kingdom Biobank (UKBB) study participants aged ≥60 years without dementia and residing in communities of Wales, England, or Scotland. Only individuals with three or more days or more than 16 hours per day of accelerometer wear time were included.
The study participants were followed from the time the accelerometer was worn (between February 2013 and December 2015) until they were diagnosed with dementia, they died, they were lost to follow-up, or the last hospitalization date from the respective databases (30 September 2021 for English individuals; 31 July 2021 for Scottish individuals; and 28 February 2018 for Welsh individuals).
The study exposures were the average duration of sedentary behavior each day (primary analysis) the average length of sedentary bouts, the maximal length of sedentary bouts each day, and the average number of sedentary bouts each day (secondary analyses) determined by ML-based assessment of seven days of wrist accelerometer information.
The outcome measures were new-onset any-cause dementia diagnoses from inpatient records of hospitals and mortality registry information. Cox proportional hazard regression modeling was performed to determine the hazard ratio (HR) values and cubic as well as linear spline values were analyzed to determine the associations.
Covariates adjusted included body mass index, ethnicity, chronic medical conditions, smoking status, educational attainment, Townsend Deprivation Index, apolipoprotein (APOE) ε4 allele, self-documented health status, alcohol consumption, self-documented depression, and diet.
In addition, device-evaluated moderate to vigorous physical activity was added as a covariate. Individuals with extreme durations of sedentary behavior, i.e., more than 18 hours per day, were excluded from the analysis.
Sedentary behavior bouts were described as more than two consecutive 30-second epochs categorized as waking sedentary behaviors. The International Classification of Diseases-ninth and tenth revision (ICD-9 and 10) codes were used to classify dementia.
Results
The study participants (mean age of 67 years; 55% were women) were followed for seven years (mean), during which 414 cases of new-onset any-cause dementia were reported. A statistically significant but non-linear relationship was observed between sedentary behavior duration and new-onset dementia.
In relation to the median of nine hours spent sedentary daily, the HR values for incident dementia obtained were 1.1, 1.6, and 3.2 for durations of 10 hours, 12 hours, and 15 hours spent sedentary each day, respectively.
The covariate-adjusted dementia incidence rates (per 1,000 person-years) were 7.5, 8.1, 12, and 23 for 9.3, 10 hours, 12 hours, and 15 hours daily sedentary, respectively. The mean length of sedentary bouts each day (hazard ratio, 1.5 and 0.7 more cases of dementia per 1,000 individual-years for an hour increase in the mean value of 0.5 hours) and the maximal length of sedentary bouts each day (hazard ratio, 1.2 and 0.2 more cases of dementia per 1,000 individual-years for an hour increase in the average value of two hours) showed significant associations with increased risk of new-onset dementia among the participants.
The daily sedentary bout count was related to an increased risk of new-onset dementia (hazard ratio, 1.0). However, the sensitivity assessments, adjusting for hours spent sedentary, the average length of sedentary bouts in a day, and the maximal length of sedentary bouts per day, showed no significant associations with new-onset dementia.
Conclusions
Overall, the study findings showed a significantly positive association between the duration of sedentary behavior and incident dementia in older adult individuals. The associations between increased levels of sedentary behavior and new-onset dementia remained strong post-adjustment for the duration of device-measured moderate to vigorous physical exercise.
The study findings are in line with previous studies and indicate that increased time spent sedentary is linked to lower cognitive performance. However, further research is required to investigate whether the link between sedentary lifestyle and dementia risk is causal.
Journal reference:
Raichlen DA, Aslan DH, Sayre MK, et al. (2023). Sedentary Behavior and Incident Dementia Among Older Adults. JAMA, 330 (10): 934-940. doi:10.1001/jama.2023.15231. https://jamanetwork.com/journals/jama/article-abstract/2809418
Posted in: Medical Science News | Medical Research News | Medical Condition News
Tags: Alcohol, Allele, Apolipoprotein, Body Mass Index, Cardiometabolic, Chronic, Dementia, Depression, Diet, Exercise, International Classification of Diseases, Machine Learning, Mortality, Physical Activity, Research, Smoking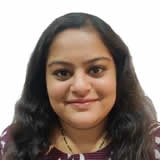 Written by
Pooja Toshniwal Paharia
Dr. based clinical-radiological diagnosis and management of oral lesions and conditions and associated maxillofacial disorders.