The risk of health harms from alcohol is low for people who consume two standard drinks or fewer per week, but it's higher with greater consumption, according to new guidance from the Canadian Centre on Substance Use and Addiction.
"Drinking less is better," says the guidance, which replaces Canada's 2011 Low-Risk Drinking Guidelines (LRDGs).
Developed in consultation with an executive committee from federal, provincial, and territorial governments; national organizations; three scientific expert panels; and an internal evidence review working group, the guidance presents the following findings:
Consuming no drinks per week has benefits, such as better health and better sleep, and it's the only safe option during pregnancy.

Consuming one or two standard drinks weekly will likely not have alcohol-related consequences.

Three to six drinks raise the risk of developing breast, colon, and other cancers.

Seven or more increase the risk of heart disease or stroke.

Each additional drink "radically increases" the risk of these health consequences.
"Alcohol is more harmful than was previously thought and is a key component of the health of your patients," Adam Sherk, PhD, a scientist at the Canadian Institute for Substance Use Research at the University of Victoria, British Columbia, and a member of the scientific expert panel that contributed to the guidance, told Medscape Medical News. "Display and discuss the new guidance with your patients with the main message that drinking less is better."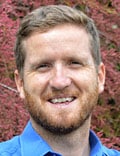 Dr Adam Sherk
Peter Butt, MD, a clinical associate professor at the University of Saskatchewan in Saskatoon and co-chair of the guidance project, told Medscape, "The World Health Organization has identified over 200 ICD-coded conditions associated with alcohol use. This creates many opportunities to inquire into quantity and frequency of alcohol use, relate it to the patient's health and well-being, and provide advice on reduction."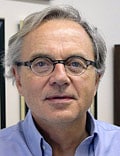 Dr Peter Butt
"Canada's Guidance on Alcohol and Health: Final Report" and a related infographic were published online January 17.
Continuum of Risk
The impetus for the new guidance came from the fact that "our 2011 LRDGs were no longer current, and there was emerging evidence that people drinking within those levels were coming to harm," said Butt.
That evidence indicates that alcohol causes at least seven types of cancer, mostly of the breast or colon; is a risk factor for most types of heart disease; and is a main cause of liver disease. Evidence also indicates that avoiding drinking to the point of intoxication will reduce people's risk of perpetrating alcohol-related violence.
Responding to the need to accurately quantify the risk, the guidance defines a "standard" drink as 12 oz of beer, cooler, or cider (5% alcohol); 5 oz of wine (12% alcohol); and 1.5 oz of spirits such as whiskey, vodka, or gin (40% alcohol).
Using different mortality risk thresholds, the project's experts developed the following continuum of risk:
Low for individuals who consume two standard drinks or fewer per week

Moderate for those who consume from three to six standard drinks per week

Increasingly high for those who consume seven standard drinks or more per week
The guidance makes the following observations:
Consuming more than two standard drinks per drinking occasion is associated with an increased risk of harms to self and others, including injuries and violence.

When pregnant or trying to get pregnant, no amount of alcohol is safe.

When breastfeeding, not drinking is safest.

Above the upper limit of the moderate risk zone, health risks increase more steeply for females than males.

Far more injuries, violence, and deaths result from men's alcohol use, especially for per occasion drinking, than from women's alcohol use.

Young people should delay alcohol use for as long as possible.

Individuals should not start to use alcohol or increase their alcohol use for health benefits.

Any reduction in alcohol use is beneficial.
Other National Guidelines
"Countries that haven't updated their alcohol use guidelines recently should do so, as the evidence regarding alcohol and health has advanced considerably in the past 10 years," said Sherk. He acknowledged that "any time health guidance changes substantially, it's reasonable to expect a period of readjustment."
"Some will be resistant," Butt agreed. "Some professionals will need more education than others on the health effects of alcohol. Some patients will also be more invested in drinking than others. The harm-reduction, risk-zone approach should assist in the process of engaging patients and helping them reduce over time.
"Just as we benefited from the updates done in the United Kingdom, France, and especially Australia, so also researchers elsewhere will critique our work and our approach and make their own decisions on how best to communicate with their public," Butt said. He noted that Canada's contributions regarding the association between alcohol and violence, as well as their sex/gender approach to the evidence, "may influence the next country's review."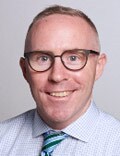 Dr Timothy Brennan
Commenting on whether the United States should consider changing its guidance, Timothy Brennan, MD, MPH, chief of clinical services for the Addiction Institute of Mount Sinai Health System in New York City, told Medscape, "A lot of people will be surprised at the recommended limits on alcohol. Most think that they can have one or two glasses of alcohol per day and not have any increased risk to their health. I think the Canadians deserve credit for putting themselves out there."
Brennan said there will "certainly be pushback by the drinking lobby, which is very strong both in the US and in Canada." In fact, the national trade group Beer Canada was recently quoted as stating that it still supports the 2011 guidelines and that the updating process lacked full transparency and expert technical peer review.
Nevertheless, Brennan said, "it's overwhelmingly clear that alcohol affects a ton of different parts of our body, so limiting the amount of alcohol we take in is always going to be a good thing. The Canadian graphic is great because it color-codes the risk. I recommend that clinicians put it up in their offices and begin quantifying the units of alcohol that are going into a patient's body each day."
Canadian Centre on Substance Use and Addiction: Canada's Guidance on Alcohol and Health: Final Report and Infographic. Published online January 17, 2023. Full text
Follow Marilynn Larkin on Twitter: @MarilynnL.
For more news, follow Medscape on Facebook, Twitter, Instagram, and YouTube.
Source: Read Full Article