The American Academy of Pediatrics (AAP) is urging physicians and hospitals to take steps to mitigate the wave of pediatric respiratory illnesses following its unsuccessful bid to have the government declare a national emergency.
Updated guidance from the group outlines measures to optimize resources to manage a surge of patients filling hospital beds, emergency departments, and physicians' practices.
A separate document from the AAP endorses giving extra doses of palivizumab, a monoclonal antibody used to prevent severe infection in infants at high risk of respiratory syncytial virus (RSV), as long as the illness is prevalent in the community.
Upticks in rates of RSV and influenza, along with a crisis in children's mental health, prompted the AAP and the Children's Hospital Association to petition the Biden administration on November 14 to declare an emergency. Such a move would free up extra funding and waivers to allow physicians and hospitals to pool resources, the organizations said.
Despite those challenges, the AAP stressed in its new guidance that routine care, such as immunizations and chronic disease management, "cannot be neglected."
Shifting Resources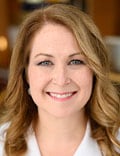 Dr Lindsay Ragsdale
Officials at some children's hospitals told Medscape Medical News that they have already implemented many of the AAP's recommended measures for providing care during a surge, such as cross-training staff who usually treat adults, expanding telehealth and urgent care, and optimizing the use of ancillary care spaces.
"A lot of this is just reinforcing the things that I think children's hospitals have been doing," Lindsay Ragsdale, MD, chief medical officer for Kentucky Children's Hospital, Lexington, said. "Can we shift adults around? Can we use an adult unit? Can we use an occupied space creatively? We're really thinking outside the box."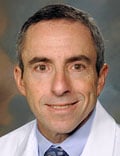 Dr Andrew Pavia
Andrew Pavia, MD, chief of the division of pediatric infectious diseases at University of Utah Health, Salt Lake City, said large children's hospitals have been actively sharing practices for handling a surge through various channels, but the new guidance could be a useful "checklist" for small hospitals and physician practices that lack well-developed plans.
The AAP's suggestions for pediatricians in outpatient settings include stocking up on personal protective equipment, using social media and office staff to increase communication with families, and keeping abreast of wait times at local emergency departments.
Addressing a Subset of Kids
In updated guidance for palivizumab, the AAP noted that earlier-than-usual circulation of RSV prompted pediatricians in some areas to begin administering the drug in the summer and early fall.
Palivizumab is typically given in five consecutive monthly intramuscular injections during RSV season, starting in November. Eligible infants and young children include those born prematurely or who have conditions such as chronic lung disease, hemodynamically significant congenital heart disease, or a suppressed immune system.
The AAP said it supports giving extra doses if RSV activity "persists at high levels in a given region through the fall and winter." Published studies are sparse but contain "no evidence of increased frequency or severity of adverse events with later doses in a five-dose series nor with doses beyond five doses," the group added.
The guidance may encourage payers to pick up the tab for extra doses, which are priced at more than $1800 for cash customers, Pavia said. However, that recommendation addresses "a pretty small part of the problem overall because the injections are used for a very small subset of kids who are at the highest risk, and more than 80% of hospitalizations for RSV are among healthy kids," he added.
Ragsdale and Pavia have reported no relevant financial relationships.
Mary Chris Jaklevic is a healthcare journalist in the Midwest.
For more news, follow Medscape on Facebook, Twitter, Instagram, YouTube, and LinkedIn.
Source: Read Full Article